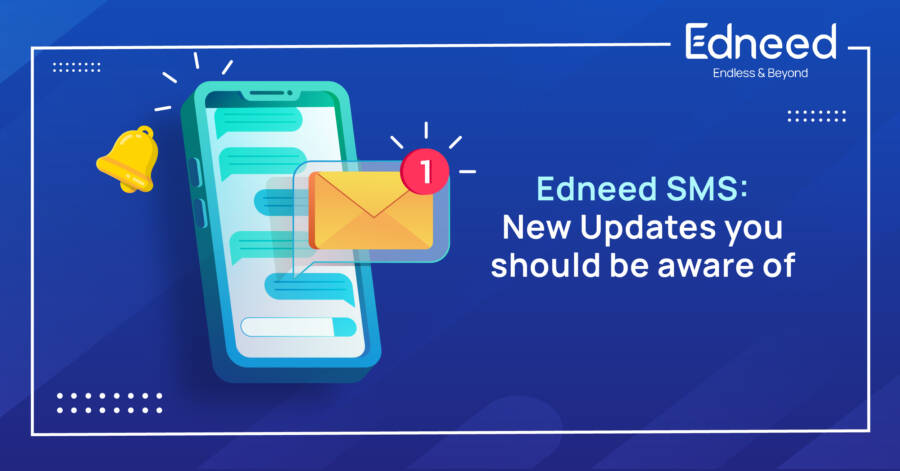 Edneed School Management Software: New Updates you should be aware of
Overview
We are expanding our product vertices with every passing day. As we have added a few important features, we find it our utmost duty to inform you about them. Hence, Edneed is back again with a blog to guide you through the recent updates in our SMS for our users.
Edneed school management software's minimalistic design helped educators and learners to be more productive in their learning activities. Our school management system provides separate dashboards for every user, i.e Admin, Teacher, and Student. Every dashboard consists of buttons according to the user's needs.
Edneed: School Management Software
When we look around these days, we are surrounded by the products of technological advancements. Technology has given the wings to the education sector as well. When the schools were looking for an alternative mode for the traditional settings of imparting education, online classes come to the rescue. This and many other forms for the complete schooling activities were supported by the School Management System. Its importance is what makes it the backbone for online learning. Our platform has certainly more features than just online classes and online tests and we are improving day by day.
We understand how complicated it gets when teachers had to juggle between the apps just to conduct an online class or give assignments to the students. Our platform addresses this very concern of the teachers with its approach of minimal design and user-friendly interface.
If you want to know more about our SMS and any previous updates, you can check out this blog: School Management System: Features That Institutes Need The Most
What's New We Have for You?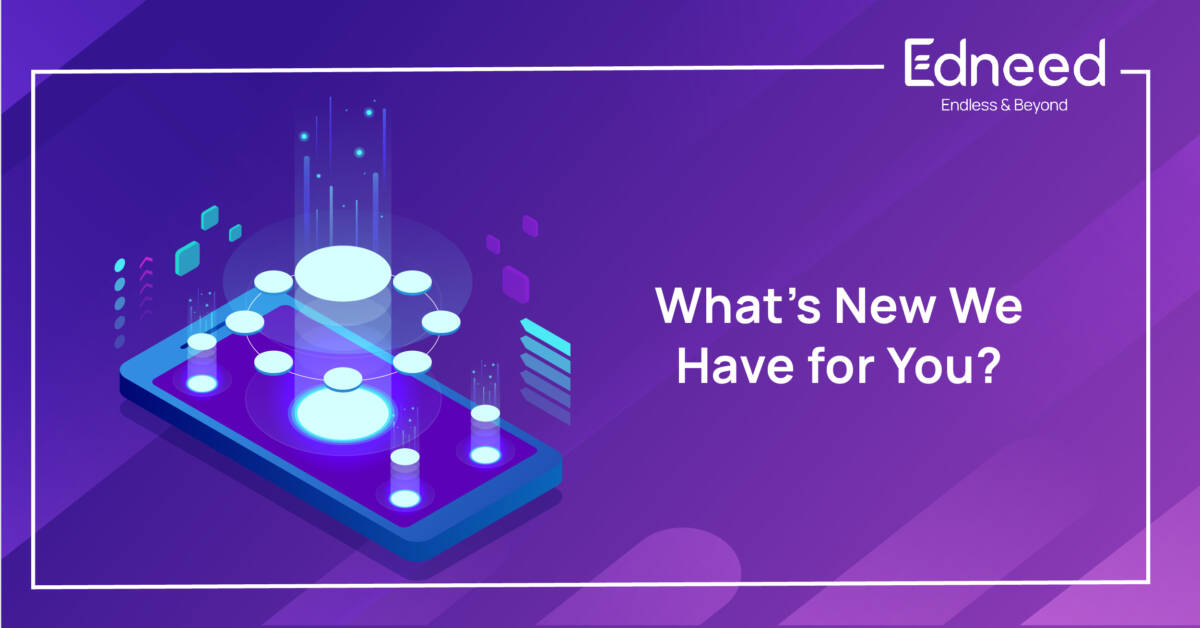 Change is something we witness most often in the field of technology, so does our platform. As our approach to educators and learners is to provide them a platform where learning can be seamless. So far, we have developed our software in a way that makes it effortless to use. Our idea behind this is that, when teachers and students have fewer technical tasks to do, learning can be more effective. Let us introduce you to the newest update of our platform:
The heading is more than enough to define this update. Most of us are having a smartphone nowadays, and it is undoubtedly loaded with multiple apps as apps are way easier to use. To fulfill our commitment to providing a seamless learning experience, we are glad to announce that the Edneed app is live now. We will soon update you with the app store link. In the meantime, you can install Edneed manually on your smartphone by following these easy steps:
Open the browser on your smartphone and visit edneed.com
You will notice the install popup at the lower part of the window.
Click on the install button, and use Edneed as an app.
Keeping the record of students attending the class is the most important task for a teacher. One part is our platform provides the record of students' attendance, however, we have recently added a feature where teachers can manually mark the attendance of every student.
We have introduced this feature in order to keep the updates regarding any upcoming holiday in the institute. This feature is available only to the admin of the institute. The admin can upload the complete academic calendar to the system and it will be available to every user i.e students and teachers in their respective dashboard.
This feature will help in keeping the record of any student who has applied for a leave due to any reason. However, it will be approved or disapproved only either by the admin of the institute or the class teacher.
How will these features help you?
We have introduced our 3 new features to you, and every feature is very much helpful in the whole schooling activities. The app of Edneed will ease up the uses of the platform and will make it smooth for teachers to schedule and conduct, and for students to attend the online classes. The second feature is attendance management which will allow teachers to keep the track of their students manually and two other subparts of this feature are holiday calendar and leave management. These features will not just streamline the activities but also reduce the hurdles and that will eventually make the learning effective.
Conclusion
Being digitalized is the new norm in the education sector. Edneed makes sure that institutes are being benefited from our digital tools. As the whole idea behind such features is to streamline academic activities. With our minimalistic design interface, we ensure a seamless learning experience. Our every update is making the institutes one step forward to the digital world.