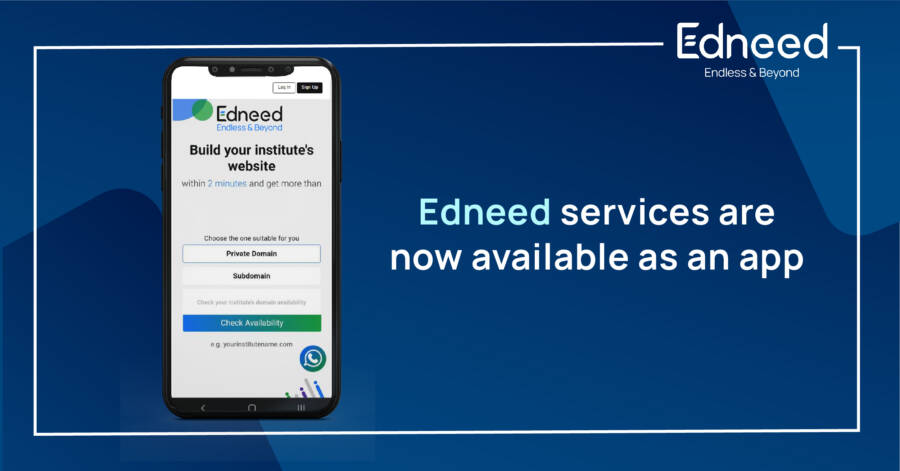 Edneed services are now available as an App
Overview
With increased technological capabilities, students can now receive a quality education via the Internet through a variety of media and learning-support tools. The advent of changing technology is constantly impacting society and the professional world. In the wake of the COVID-19 pandemic, we have witnessed a dramatic change in the way we teach and learn. Students have now been forced into distance learning via digital platforms. Early adoption of technology has been particularly beneficial to the education sector in a bid to remain competitive during the pandemic. Various meeting apps, software systems, etc were introduced in the market to provide seamless and effective learning.

When educational institutions opted for the digital mode to impart education, there were some problems that arose. As most of the teachers and some students too were not so familiar with this completely new mode of education. The web-based platform was simple yet too much for non-tech-savvy people. This was the reason that an app was required.
The Edneed Services
Do you remember the hurdles that you and your teachers had gone through to conduct an online class? The continuous ringing notifications tones of assignments and class timings etc.?

Our promise to you is to give the best possible learning environment with our system. We are pretty sure, being a user of our product, you are well aware of that fact. Every vertical of our platform is developed with the idea to ensure smooth academic & non-academic activities. 
The Complete Website Builder
The website is the very first impression any individual has for your institute these days. Ever since the online mode became more prominent, the requirement for a website is something that can't be ignored. Though, there used to be many hassles involved in creating a website from scratch. It is exhausting, difficult, and time-consuming. The process of creating a website included various tasks like choosing a domain, choosing a host server, and composing thousands of lines of code. Our goal was to make the process as simple as possible for you. The Edneed software ensures all of this within just 2 minutes. 
The Education Management System
It is necessary for an educational institute owner to fully manage their institution online with an education management system. Such systems are necessary regardless of the size of the institution. Students and teachers benefit from Edneed not only because it saves time, but because it helps accelerate the learning process as well. Furthermore, Edneed Education Management System facilitates better access to education by allowing students and teachers to access knowledge from wherever they are and at any time. Through this system, faculty and students can manage every aspect related to the institute. Online courses can also be scheduled and delivered, tracking attendance, availability of study material are some of the major features of our Education Management System.

Check out this blog to get a better idea of the Edneed management system: The Best Education Management System In India- Edneed
The Edneed Learning Community
The only sure way to achieve success in any field is to continue to learn throughout one's lifetime. In the traditional classroom, technology has made a positive impact on how we learn over the years. We are all interconnected now, so information sharing is easier.

Edneed Learning Community is a free knowledge-sharing platform that helps you with creating your online identity. As you connect with educators and learners from around the world on this platform, you can expand your pedagogical network. With Edneed's global learning community, a student anywhere in the world can post questions and have them answered by any educator in the world. Our platform endorses the ideas of global learning and microlearning altogether. 
Ease of an App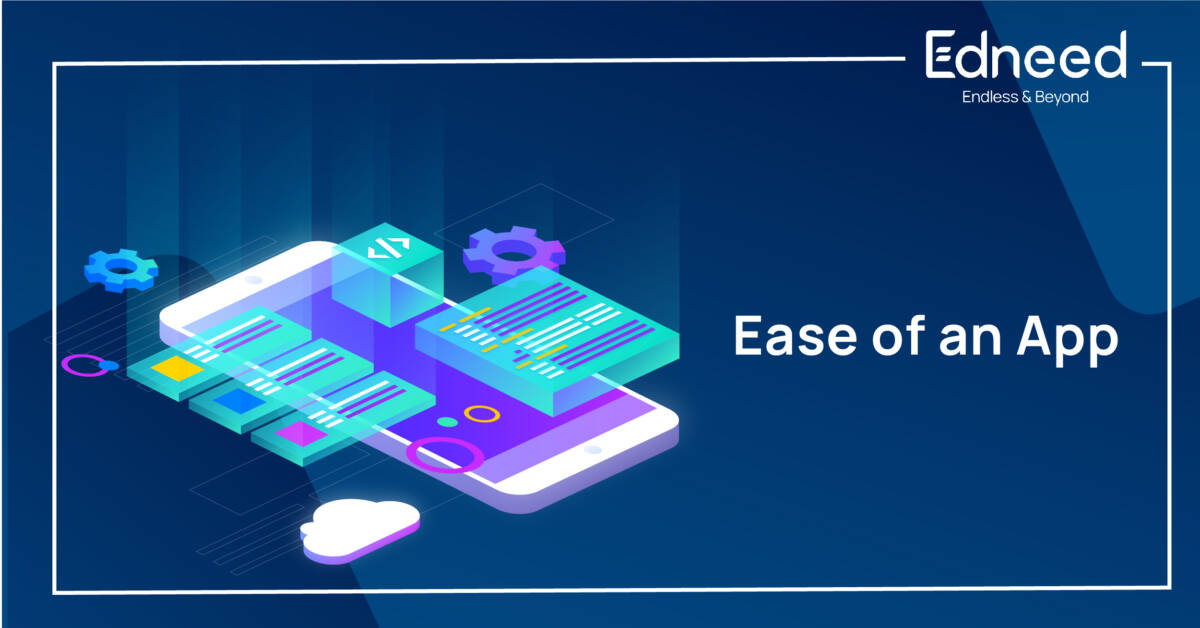 The smartphone has become an essential part of our daily lives, and apps are the medium to ease up all the related tasks. Apps are an easy and effective way to which almost every service-based company functions. There was a very high demand for an app from our existing customers. Also, understanding that our potential stakeholders might also ask for it, we have now made our services accessible with the ease of an app. Be it creating a website within 2 minutes, using our Education Management System to streamline all the schooling activities, or using the global knowledge-sharing platform to build a strong educational network. The Edneed app can be used to utilize every service we provide.

Here are the steps you can follow to install the Edneed App on your smartphone:
Open the web browser on your smartphone and visit www.edneed.com
You will notice a new bar at the end of the screen with an install button.
Click on the button and you're all set to explore the Edneed world. 
Conclusion
As an EdTech company, our first job is to make the learning as simple as possible. Our customers' ease is what our product is all about. Developing an app is our attempt in that direction. Use the above-mentioned steps to install the app and continue your online schooling journey.