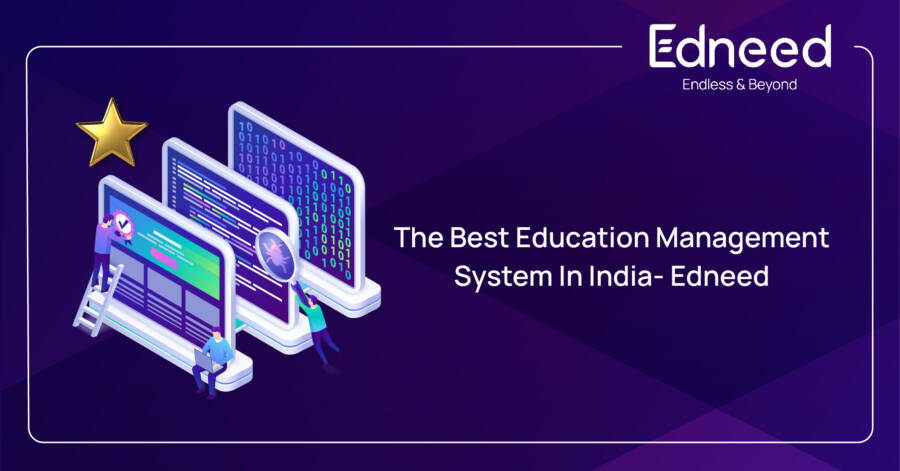 The Best Education Management System In India- Edneed
Overview
Give a look around yourself, and you can clearly see the changes made by technological advancements. As for the education sector, new phenomenons are being introduced by EdTech companies daily. For the past 2 years, we have witnessed tremendous changes in the educational paradigm, be it online classes, online tests, or availability of content 24X7. These changes are backed by Education Management System. When institutes have chosen the digital path and shifted all the education activities online, the need for a management system arose. If you're a school owner and thinking of digitizing it, then Edneed is the right answer for you as this is the best education management system in India.
Education Management System
An Education Management System is a software-based or SaaS platform that supports the administration, automation, and delivery of educational courses, and report on learning and development programs. EMSs serve as a central component of a complete learning technology solution because they must be scalable and flexible to accommodate the different needs of your learners. They are also a crucial component of a learning strategy. It manages functions like compliance training, certification management, and sales enablement by deploying learning strategies across various formats, such as formal, experiential, and social learning techniques.
Check out this blog to get a better idea: Edneed School Management Software: Make Your Institute Ready For 2022
Edneed: The Best Education Management System in India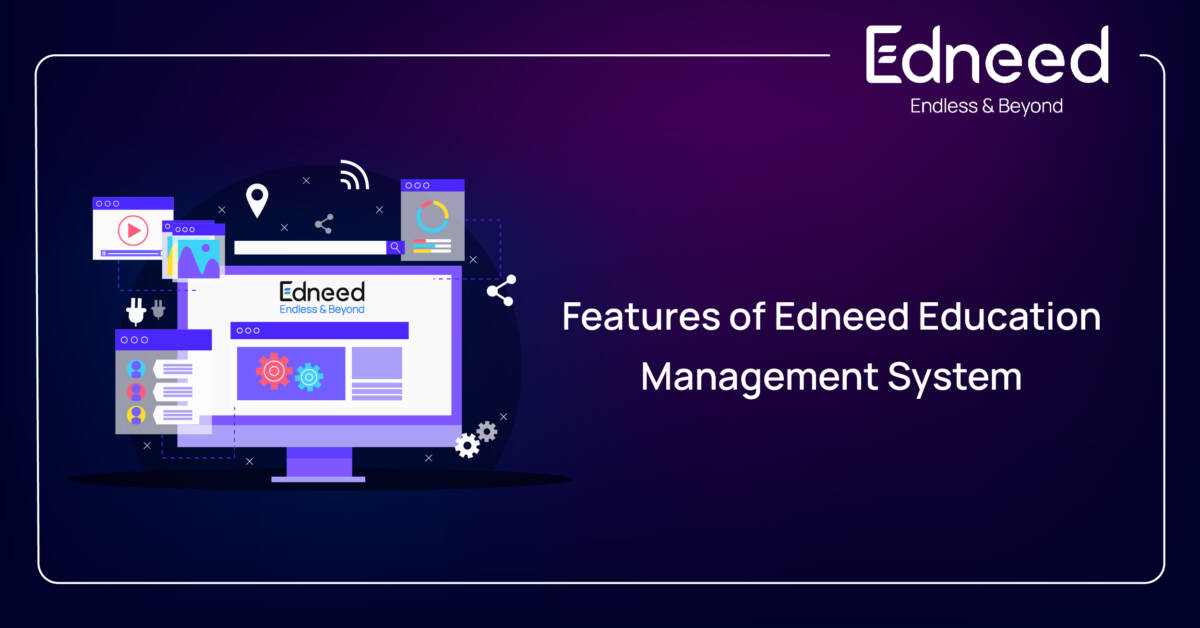 An education management system is necessary for an institute owner to fully manage it online. Management systems are necessary regardless of the strength of the organization. In addition to helping students and teachers save time, Edneed also increases the efficiency of the learning process. In regards to accessing knowledge from wherever and at any time, it also facilitates better access to education. Basically, it has the ability to manage the tasks related to faculty and students within the institute. Online courses can also be scheduled and conducted through the system. The Edneed EMS also supports teachers in creating online tests for the students and giving assignments with a variety of questions.
Edneed Education Management System offers more than just online classes and online tests, these are some of the features that make learning as smooth as possible.
Features of Edneed Education Management System
Online classes can be scheduled and administered through Google Meet and Zoom using Edneed EMS. Teachers can schedule classes through Edneed EMS and email the class link to every student with one click. Our platform also tracks attendance.
There are several ways for teachers to give assignments, including images, text, and video. Students can submit assignments on the portal and teachers can grade them on the portal and manually.
In addition to these two features, teachers can also create online tests for students with Edneed EMS. Each type of question can be categorized into single-select questions, multiple select questions, true/false questions, and subjective questions. Also, the Online Test feature on Edneed comes with various restriction modes to ensure a fair evaluation of students.
Study material can be uploaded on Edneed EMS and it will be available 24×7. This way, students can read chapters whenever they want. By learning at their own pace, students are more likely to remember the chapters.
Benefits of EMS
Health and safety are now a priority for all organizations and businesses, and for the government as well. This also includes educational institutions. The result is that more institutions are looking for virtual classrooms in which they can continue to operate and ensure the health and safety of students. It is safer for students, teachers, and staff to use an Education Management System without worrying about viruses. Additionally, they can remotely access other educational resources without having to travel.
The use of an EMS can help students customize their learning experience. Students can access online learning whenever, wherever, and however they want, since it can be accessed from any computer. Learning materials will be accessible both during and outside of class hours, so students can learn at any time.
Using an EMS allows institutions to reduce paper consumption, cut back on materials, reach a wider audience, and benefit the students. The process saves both time and money because there is no need for a physical classroom that would ultimately cost money.
Conclusion
Edneed offers affordable and easy-to-use solutions for institutions, providing both students and teachers with useful tools. Digital adaptation of learning management systems provides a platform for learning. Educators and students are empowered by digitalization, bringing positive changes to the education sector. And, it is becoming increasingly necessary as the learning process transitions towards online learning. Institute owners can opt for Edneed, the best Education Management System in India for a seamless learning experience.