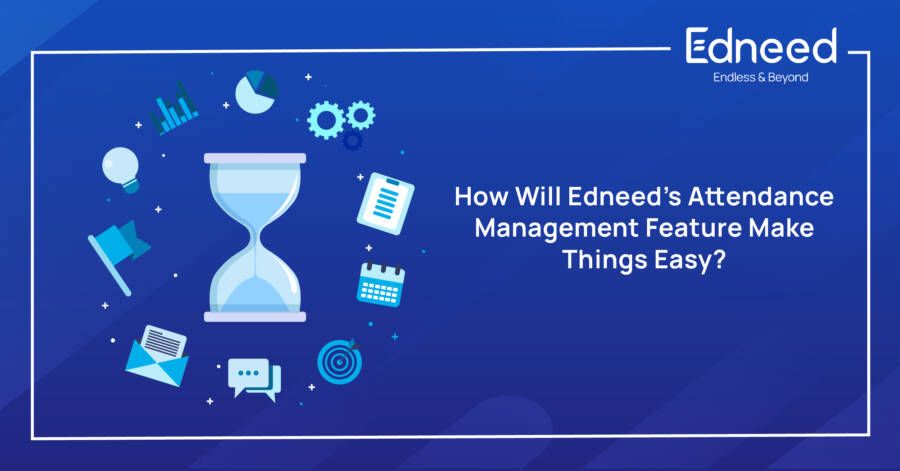 How will Edneed's Attendance Management Feature Make Things Easy?
Overview
Roll number 12? Present ma'am/sir! Ah…the nostalgia hit? Recalling how teachers used to take the attendance and our response to that is just peak traditional classroom things. When schools started looking toward online learning to make learning continuous, the style of marking attendance had changed since then. Even though teachers were taking it online, they were still keeping the record in registers, etc, which eventually led to the increased workload. There were two major reasons why teachers had to take the attendance manually; one was school hadn't opted for any management system that would help in such activities and the second was the management software they were using was not so feature-rich.

The available School Management System in the market with nearly all required features was high-end and heavy on the school's budget. Edneed School Management System on the other hand provides all the necessary features that are required by any educational institute. Also, we provide various other digital tools that you will find helpful in your journey to the digital world.
Edneed School Management System
Do you remember the first-ever class attended via an online mode during the pandemic? The ruckus? The anxiety we used to have while using this very new tool for learning. School, a place where using or keeping the phone was forbidden; now using the very same phone to provide education, time flies. To make the learning effective educational institutions adapted for a management system. It allowed them to conduct online classes, give assignments, and take online tests as well. We are expanding our features with each passing day, and in this blog we will be explaining our existing and newly introduced features.

Being a teacher, when you start conducting online classes, your chats used to be filled with meeting links. And mail inbox filled with assignments and test copies of students. If you wanted to search for any student's document, it would be nothing less than a needle in the haystack. Edneed developed its software to sort out these such problems.
Features in our LMS
With online classes being prominent in use, it increased the responsibility of teachers. Our primary goal was to make learning seamless. In order to provide our users with that, we have introduced a separate dashboard for every user. Hence, our platform has dashboards according to every user's needs that consist of relevant action buttons.
Our major features are made to streamline the schooling activities. The concern of teachers was students scrolling social media during online classes, meanwhile our platform allows teachers to track the attendance of their students. Similarly, when tests started being conducted online teachers were concerned about students using unfair means, then again our system came to rescue and introduced 3 different types of moderation in the online tests. This feature helped teachers in evaluating the students fairly. In the same path, the very new update of our system is attendance management.
Attendance Management
One of the most important tasks for a teacher is maintaining a record of students attending classes. We have added a feature where teachers can manually mark each student's attendance on our platform so that keeping the record of information about students' attendance become easy.
How is Edneed's Attendance Management Helping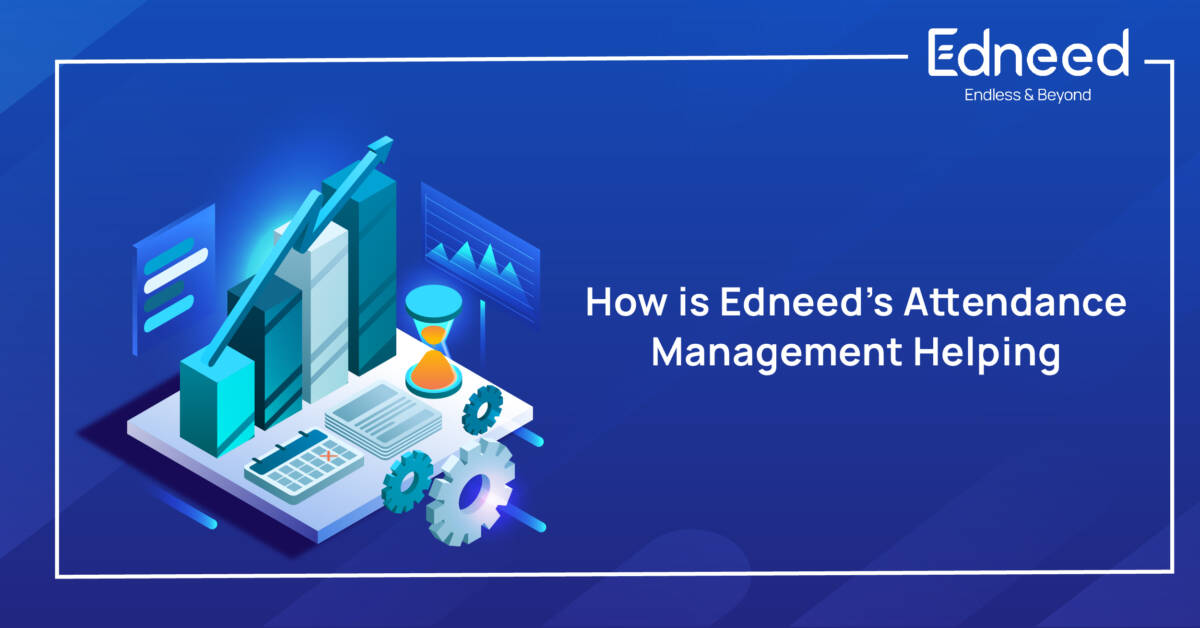 We have developed this feature keeping the needs of school management and teachers in mind. School admins can upload the holiday calendar and keep the stakeholders updated about the upcoming holidays. Whereas, another vertical of the attendance management will help in keeping an accurate record of every student who has requested a leave for whatever reason. However, the leave will only be approved or denied by either the institute's administration or the class teacher. We are constantly working towards reducing the tasks of the teachers so they can be more productive while teaching in online classes.
Conclusion
Attending online classes can be considered an entirely new concept these days. However, bunking classes are still the same. Your usual meeting apps or management system might not allow you to track students activities. Our platform on the other hand gives the teachers complete control. And our attendance management features address the major concerns of admins and teachers. By easing up the non-academic activities, Edneed School Management System eventually helps in making the learning seamless and effective.