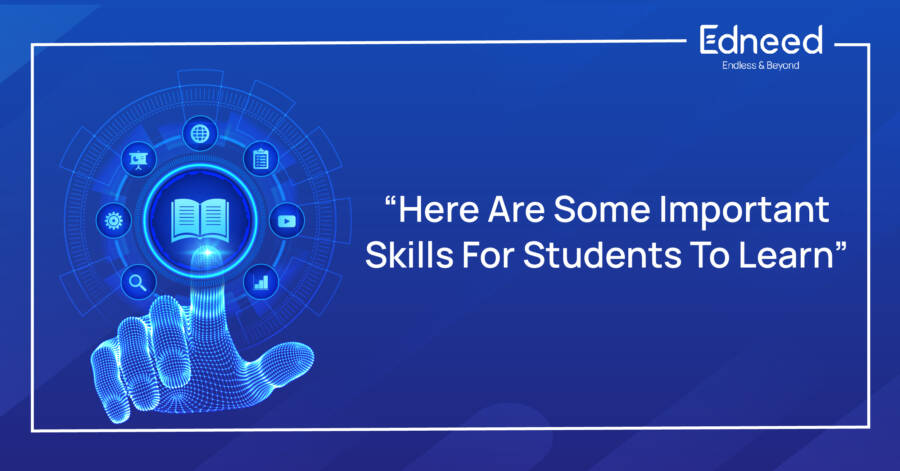 Here Are Some Important Skills For Students to Learn
Overview
As a student, your skills and knowledge are vital to your success throughout high school, college, and into the workforce, and then into adulthood. Skills like these can be life skills, career skills, habits, and so on. They form a group of skills known as soft skills. Soft skills are of critical importance and a must for the modern workforce, but some are more important than others for different individuals. According to the location of a person, the type of career he or she seeks, and the school that is striving to train them in the same way, the type of education they need to receive will vary.
Skills you need to cultivate as a student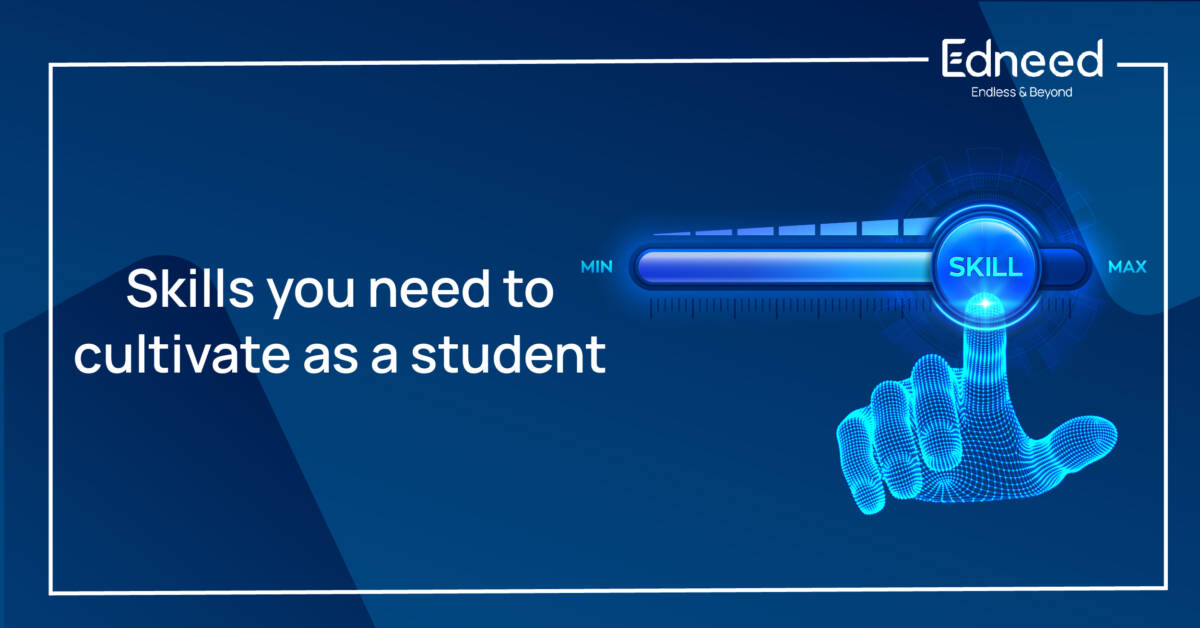 These are some of the important skills students should adopt:
Communication occurs when two or more individuals interact with one another. Good communication skills are an essential part of making sure that things are moving in the right direction. According to the old adage, 'to be a good communicator, you must first be a good listener'. In addition to building friendships, good communication skills can also make students more confident, which leads to interest in school everyday.
A person cannot be "creative" in just one way or in one way alone; there are a variety of traits that define the creative person. In order to foster creativity, a classroom needs to provide a safe environment where kids are encouraged to play, exercise autonomy, and take risks. Teachers should establish this kind of supportive atmosphere. A creative display can motivate other students to try out new things in their work, allowing them to gain confidence as they learn new skills. The ability to share their creativity and creations with others allows students to highlight what's possible when they embrace it.
With fake news, scams, and hoaxes becoming part of everyday life, the importance of critical thinking is evident more than ever. Experts agree that thinking rationally, independently and clearly are essential elements of critical thinking. A good thinker makes logical connections between ideas and can reflect on an idea or problem, apply a reason, and reflect on a problem. It is most likely that students' critical thinking will be more productive if they are aware of their strengths and weaknesses.
Public discourse frequently misuses the word media, which is used to refer to much more than a nightly newscast or a website from a major news organization. People spend time reading, watching, and experiencing a wide variety of media and mass media content. Students who have learned media literacy will know how to navigate a media-saturated world more effectively and hopefully they will try to find the answers of questions like, Who created this message and what is its purpose? In a larger sense, media literacy also fosters good collaboration skills by promoting respectful discourse and strengthening civic responsibility.
The development of social skills improves students' communication with peers and adults, enhances their ability to work cooperatively, and enables them to become active, caring members of their communities. They also learn how to set and achieve individual goals while maintaining persistence, something that's crucial for their future success in adulthood, work, and life. A significant analysis has shown that students who receive social skills instruction have more positive attitudes about school and improved standardized achievement compared to normal students. Learned social skills are crucial to young people's success in transitioning from childhood to adulthood.
Technology Skills and Digital Literacy
Students who are digitally literate know where to find and how to consume digital content. They are able to create, communicate and share digital content. In today's digital world, nearly every profession requires some type of digital communication, so providing students with the knowledge and skills to effectively and responsibly find, evaluate, communicate, and share online content is very important.
Conclusion
Using these strategies can help the students develop their creative potential and showcase their creativity in your classroom. Step-by-step instructions might provide some stability from which our fundamental understanding of critical thinking can blossom, but they cannot and do not guarantee certainty, utility or longevity. The emergence of a new generation with critical thinking skills amid a media storm will depend greatly on media literacy. They learn to set and achieve their own goals, to be persistent, and to establish relationships, skills that are vital for their successful advancement into adulthood, work, and life. It takes time to master skills like these, so patience is also crucial.