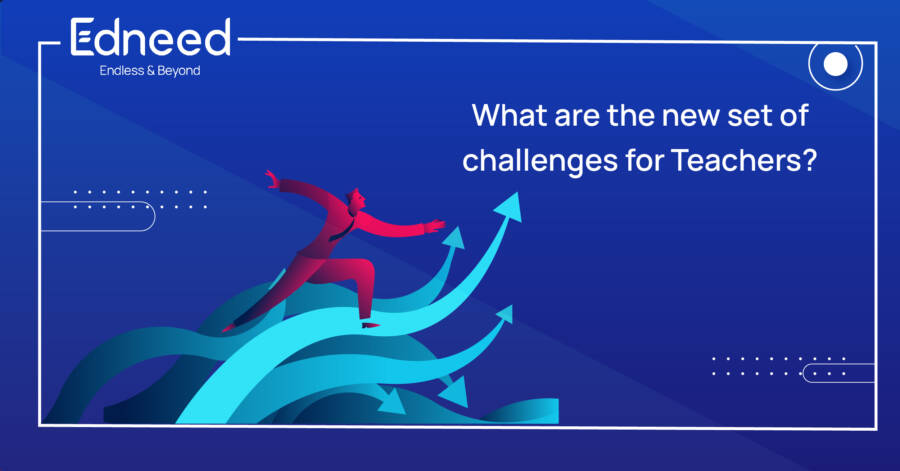 What is the new set of challenges for teachers?
Overview
As technology advances and new approaches are being introduced in the educational paradigm, it is becoming more dynamic than ever. Today's teachers face a number of challenges that have never been seen before when it comes to providing world-class education under the Covid-19 system. Here are some challenges they face that were not there before. When the outbreak of COVID happened, education was the most disrupted sector. Schools across the globe had started shifting partially or fully to the online mode to provide an uninterrupted learning experience to the students. The responsibility of this sudden shift, however, fell on the shoulders of teachers who were somewhat or not at all technically advanced.
Though the teachers were somehow teaching online, it left them with an enormous amount of workload. Many teachers find online teaching a daunting task due to irregular student attendance, disruptions in student attention, lack of internet connectivity, technological works for online classes (especially among older teachers), and day-to-day household works.
Challenges Faced by Teachers
Online teaching is a challenging task for teachers of all classes be it pre-schools or higher education. Making a digitally engaging study material is a time taking process. And on the other hand teachers of higher classes have a lot of paperwork related to assignments and exams, attendance, etc. Such situations make them work overtime to cope with creating topic plans for upcoming online classes.
Challenges arrived with Technical Advancements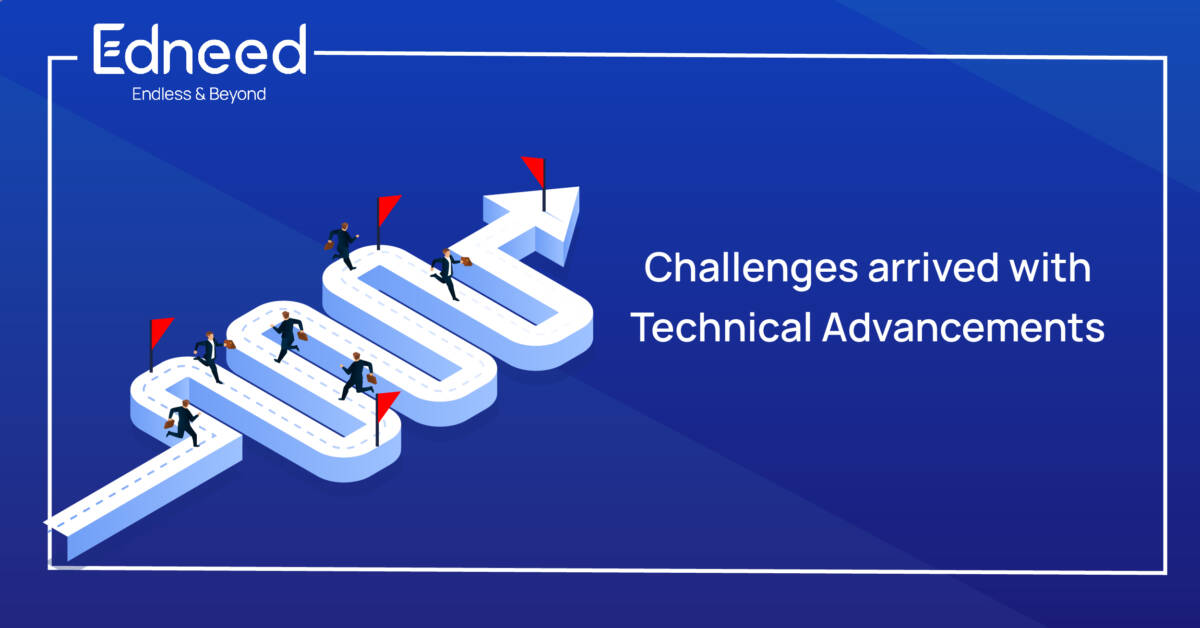 The implementation of eLearning and blended learning is becoming the new norm in education. But online teaching did bring some drawbacks with itself. Teachers lack proper feedback from all their students. When we talk about laboratory work, it is for sure that not all activities can be carried out virtually. Also, not being connected with every student face to face makes the online classes disengaging. The assignments being done online pose a threat to its authenticity. A major challenge that online learning brings with it is that teachers need to be technically advanced in order to teach effectively.
If we talk about the last two years, we have witnessed some unforeseen scenarios in the field of education due to constant innovation. Such innovations have changed the way teachers used to teach in the traditional mode. Students are increasingly being taught according to their needs rather than following general curricula. In order to assess students' academic progress better, teachers should stay updated on new assessment tools. As information is becoming readily available online, the role of a teacher is evolving from one of the knowledge providers to one of the knowledge facilitators.
Compared to a decade ago, today's learners have a different interest in classroom talk or rote learning. Their attention spans are longer and they no longer prefer classroom chalk-talk. Teachers need to make lessons interesting and engaging for students if they want to meet their rising expectations.
Challenges that NEP 2020 Brings
The National Education Policy 2020 is going to transform the Indian education system forever. Teachers must adapt their teaching methods to the new curriculum structure of 5+3+3+4. According to the provisions of the National Education Policy, all educators are required to attend at least 50 hours of Continuing Professional Development classes each year, regardless of the position they hold. NEP eliminates the sharp distinctions between arts, sciences, and humanities, which means that teachers must adopt a broader perspective and acquire new qualifications.
What are the Solutions?
Today's teachers need proper training to respond to the growing demands of pedagogy. A proper training program can provide them with intellectual, digital, and emotional empowerment. As educators, we need to learn to multitask and improve many aspects of our practice, from teaching to students' assessment to curriculum design, and simultaneously retrain ourselves to meet the higher expectations of education in the 21st century. Teachers can't afford to be complacent because student expectations are so high. They have to stay on top of trends to provide outstanding instruction and break new barriers.
Edneed: As an Effective Solution
While teachers are trying their best to impart an effective online education. We are providing a platform to ease up the process. Edneed provides school management software with a user-friendly interface that lets the teachers easily schedule online classes, give online assignments and online tests. We understand how important it is for teachers to evaluate their students fairly, and that their evaluation is being done with the help of online tests. This mode, however, poses a threat of using unfair means by students. In order to eliminate any such concern, we at Edneed have developed our software that helps teachers in conducting online tests under various restriction modes to ensure a fair evaluation and many more features. To know more about our school management software, visit www.edneed.com.