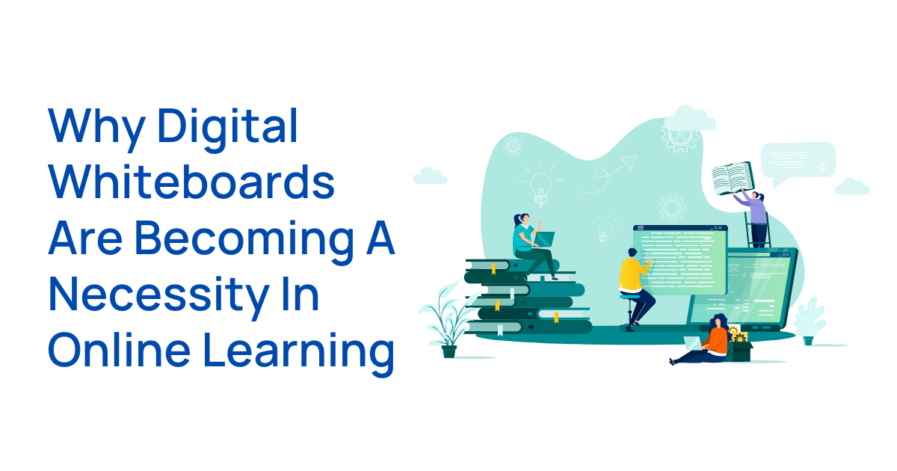 Why Digital Whiteboards are Becoming a Necessity in Online Learning
Overview
There is N number of arguments supporting online pedagogy. Accessibility, affordability, flexibility, and policies are a few of the factors. In many ways, online learning is easier to access and can reach rural areas. It is also regarded as being a cheaper method of education than traditional institutions in terms of transportation, accommodation, and overall costs. It is also recognized by the government that online learning is becoming increasingly important in today's dynamic world as students can learn whenever and wherever they want. We can see its reflection in the NEP 2020 launched by the Government of India. It is the new education policy floored last year by the government for the holistic development of students. The NEP focuses on implementing digital solutions in institutes, so the learning process does not get on halt.
As the pedagogue processes have shifted to digital mode, the tools of educators have majorly been changed too. Now, institutes have got various options for conducting classes. Earlier it used to be tough for both teachers and students. Technical illiteracy in teachers was the main obstacle to online teaching. While non-interactive sessions are considered to be the cause among students. No matter how hard one tried, the sessions turned out to be one-way communication. To overcome such situations, innovative ideas have been implemented daily in technology. Edtech Companies are providing the best tools to let the online learning process go seamlessly.
Nevertheless, a digital classroom has been gaining popularity exponentially, gaining admirers who swear by its benefits. Technology has transformed regular classes into smart classes not only for schools but also for instructors for online tuition. Online technology was further paved over the last few years by lockdowns that led to a new way for learning curves to be redefined for today's children and to compensate for physical distance.
Digital Awareness Among Institutes
In India, most of the institutes do not have a website though it is an effective way to get in touch with existing and potential stakeholders. As the scenario changed, they started using multiple apps to conduct online classes instead of using a Learning Management System. Using various apps is helping in online classes but it does not provide static data for the complete learning process and is very slow and time-consuming too.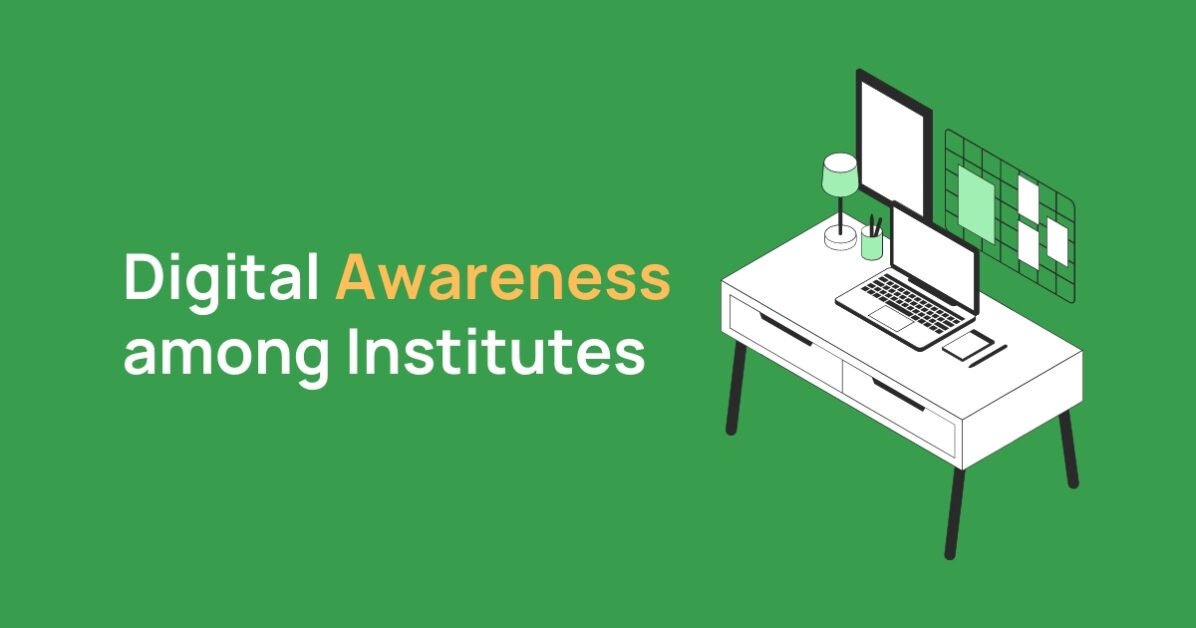 Using an LMS would ease the life of the Institute owner, teachers, and students too. From online classes and taking assignments to build online tests, the Learning Management System would easily manage such institute-related tasks. It gives authority to the institute admin to invite and assign teachers and also assign substitute teachers for any class.
Resistance to these digital changes will not be beneficial to any educational institute. They will be praised for their ability to adapt to them and maintain quality in this short period. There can be no other option except to shift from face-to-face lectures to online courses. However, academic institutions are unlikely to be able to implement all of their college curricula, overnight.
Digital Whiteboard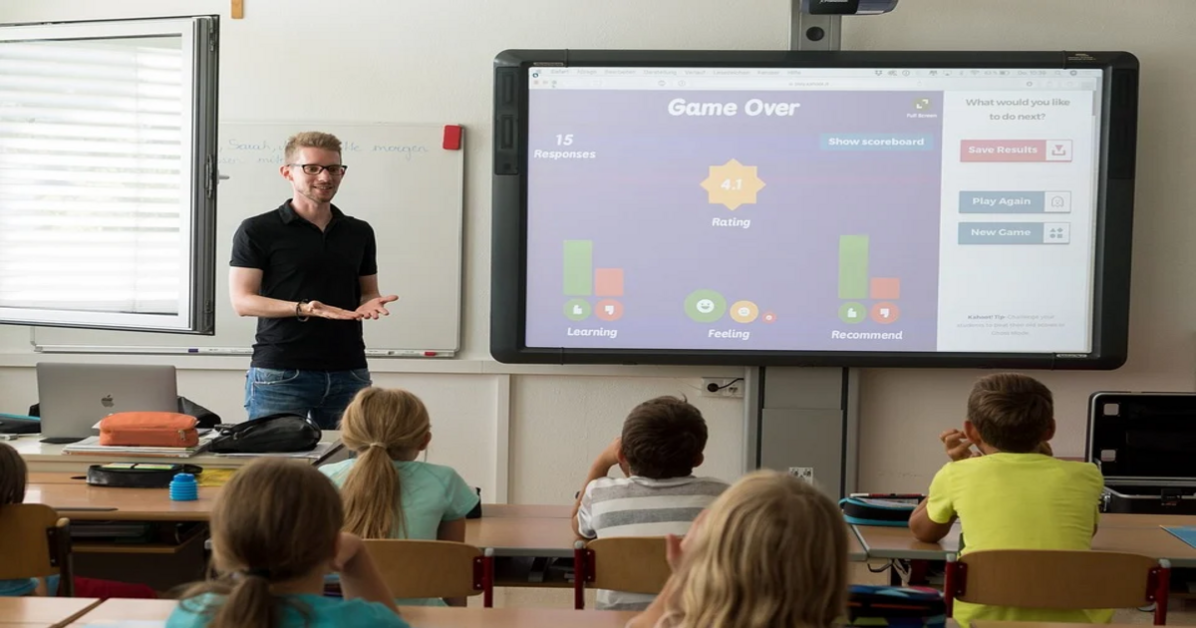 Digital whiteboards are of two kinds. One of the two is a board connected to the internet and used to provide an interactive space where both students and teachers can write and interact in real-time. In almost every classroom, whiteboards are used by teachers to explain and explore ideas with students.
Digital Whiteboard In Classrooms
In recent years, the education field has seen some notable changes. Prior to the pandemic, smart classrooms were the most significant change seen in the institutes. In the past, blackboards dominated every classroom. Whenever a student recalled their school days, they would associate the humble blackboard with the infamous duster, coughing up a storm of chalk dust.
With the advancement of touchscreen technology, digital whiteboards and other kinds of digital display tools have also evolved. It is true that digital whiteboards could eliminate a lot of physical media, but the biggest benefit would be the ability to connect other remote display screens, providing interactive displays at a variety of different locations. These digital whiteboards can be used with technologies such as video conferencing, online classes, and more.
In simple terms, a whiteboard is a two-dimensional display using digital technology. Whiteboards traditionally use physical tools like markers to create content, but digital whiteboards use styluses or other tools to allow users to create digital writing, drawings, and designs. Digital whiteboards may also be referred to as electronic whiteboards. Traditional whiteboards are increasingly being overtaken by digital whiteboards, which offer the same experience as traditional whiteboards, but also allow content to be digitized.
Digital Whiteboard In Virtual Classes
The online whiteboard is the main interactive element of the Virtual Classroom. Such websites/Softwares provide a white screen with a variety of shapes and text fields where you can upload files, draw, and do anything you would on a conventional whiteboard. A variety of tools are included in the whiteboard to enable you to create and modify items, as well as customize the view according to your needs.
At a time when online classes have evolved as the prominent option for uninterrupted learning, tools like these have their own importance. Subjects like maths, commerce need proper explanations for the numerical, and a virtual whiteboard is a perfect tool to explain things in a better way.
Conclusion
Whiteboards give the online teacher vast project management, sharing, collaboration with classmates, and creativity. It is important to understand the context of virtual classrooms with digital whiteboards in order to sustain better outcomes. Whiteboard online classes have a role in offering students and teachers more interactive learning. Incorporating screenshots and videos make it easy for students and teachers as well as helps in the understanding of the topic as well as simplifies the process of taking notes. Virtual whiteboards in online classes are important because it helps the student in better understanding the learning process. It is important for teachers to understand the different learning methods in order to help their students.