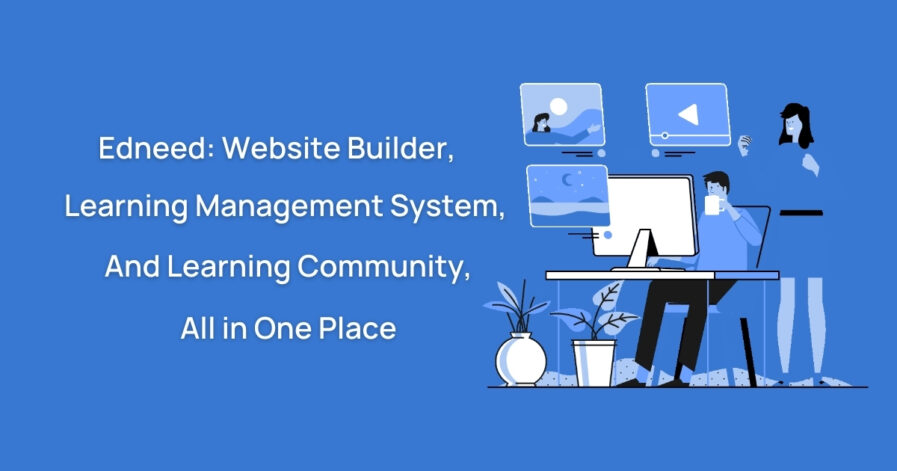 Edneed: Website Builder, Learning Management System, And Learning Community, All in One Place
What is the instant way to connect with any entity nowadays? A basic website is the most common answer. However, building a website for institutes used to be a tough enough job to do. If we talk about educational institutions, digital presence is a must-have thing in such times. Creating a website surely lets institutes connect with their existing and potential stakeholders.
Those who have ever created a website know very well how technical and time-consuming is the process. From owning a domain and hosting to other certificates and tonnes of other things need to be considered while creating an online presence. And to continue existing on the Internet, institutes need to spend plenty of money.
Other than the website, a learning management system is what institutes are looking for these days. A learning management system eases the life of teachers, students, and the institute owner too. It not only manages the faculty and students but also helps with courses and other important aspects.
Suppose educators and learners want to share their knowledge or connect with other like-minded people, they will need to use various platforms. But, what if connecting with others and sharing knowledge made possible under one platform? That would not only make any time learning possible but also getting connected with other users.
Edneed Solutions
Edneed is the solution one should be looking at all their digital changes. We provide all the digital solutions under one roof. From scratch to a fully functional website with LMS and learning community features, all that within just a few clicks.
Edneed Website Builder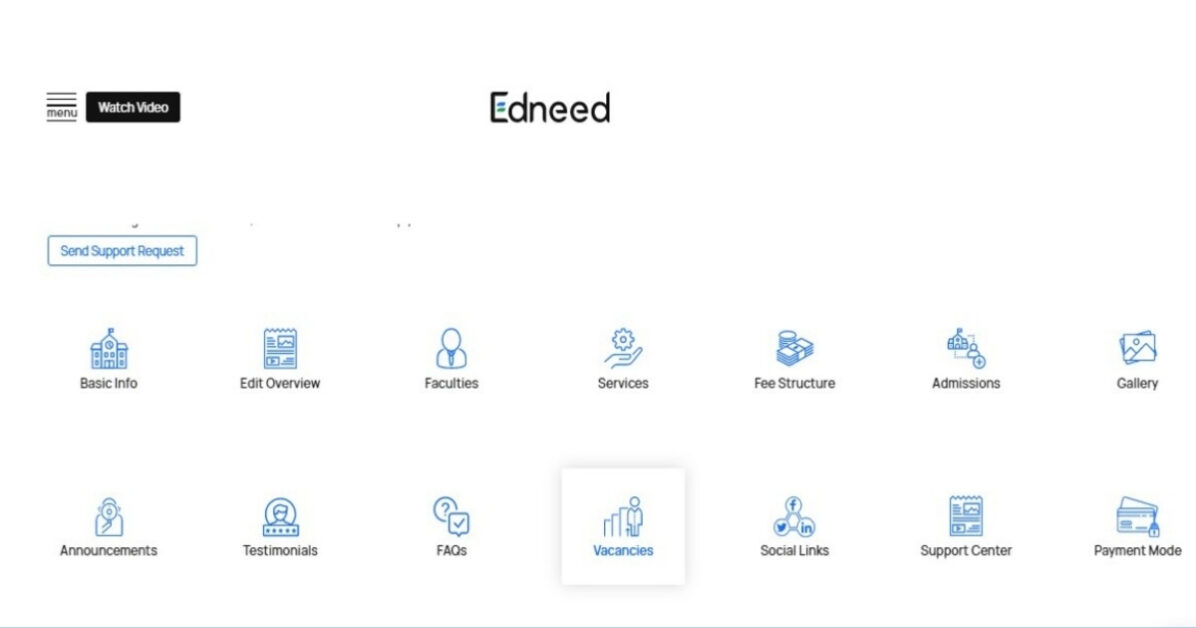 If someone wants to create a website, that person would need to juggle through multiple websites to get a domain and then for hosting space. They also need to have the technical knowledge to make that website functional. If they don't know about that stuff, institute owners will end up spending huge amounts of money on developers just for creating a website. Whereas, Edneed provides both domains and hosting in one place.
We are providing two different types of domains, one is a private domain and another one is a subdomain. Just enter the name of your institute to check the availability. Fill up the details, hit publish, and your website will be live. With that, the owner will get a website management dashboard to make changes to the website.
And, if the owner chose the private domain, and it's available, select the hosting package as per your preference and complete the purchase. 24-48 hours after purchase, the website will be live and the owner will get access to website management for making changes to the website.
Edneed LMS
Having a website will provide a digital presence for your institute but to fully manage your institute online, the institute owner will need an institute management system. Institutes need a learning management system irrespective of its strength. An LMS not only helps in saving time for students and teachers but also increases the efficiency of the learning process. It also helps in making education more accessible in terms of accessing knowledge from anywhere at any given time. There are few must-have features for an LMS that an institute needs.
I.e. a learning management system should be able to easily manage the institute's faculty and students-related tasks. It should also be able to schedule and conduct online classes. Apart from this, an LMS can also give support to give assignments with a variety of questions to the students and needs to be able to support teachers in creating an online test for the class.
Though, learning management systems that are available in the market are very heavy on pockets and minimal in terms of providing these types of support to institutes. And choosing the wrong LMS for your institute will only make life tough.
Edneed LMS Features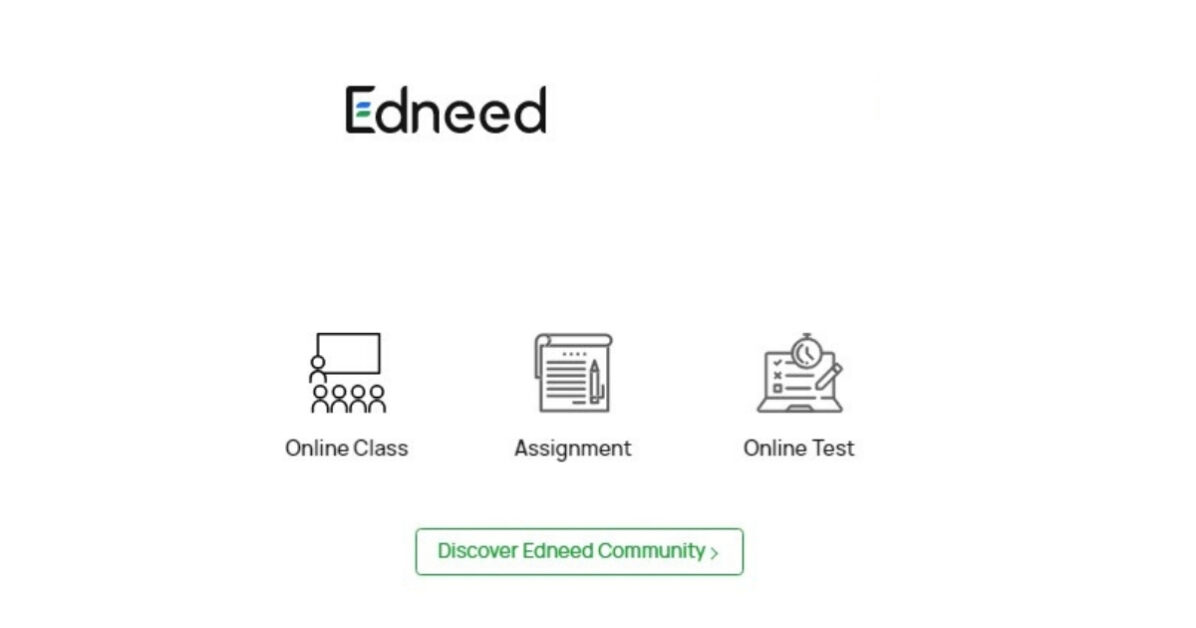 Whereas Edneed LMS has all the features that your institution might need for a seamless learning experience. Edneed learning management system offers features like:
Online classes: Edneed LMS gives the ability to schedule and conduct online classes with the support of google meet and zoom. Unlike other online classes, Edneed lets teachers track students' attendance.
Assignment: Teachers can give assignments in image, text, or video format. And when students submit their assignments teachers can grade them automatically on the portal itself or manually.
Online Test: Apart from these two, teachers can also create online tests for the students with Edneed LMS. Teachers can choose from 4 question types i.e. single select, multiple select, true/false, and subjective questions.
These features made online learning easy and effective. With Edneed LMS teachers can track students' progress throughout the year.
Edneed Learning Community
Registering your institution online and getting an LMS are the very initial stages of marking the institute out from others. Whereas, the Edneed learning community is the cherry on top for the institutions. This is a knowledge-sharing platform where anyone can register themselves for free and connect with other users.
The idea behind this platform is to open the doors of boundless learning for everyone. Users can grow their network by connecting with educators and learners from across the globe with each other. They can also share their achievements etc on their profile.
Summary
Edneed is a domain provider for educational institutes, a website builder, an LMS, and a learning community all in one. It provides affordable, easy-to-use solutions for institutions that are helpful for both students and instructors. Edneed helps in building and maintaining websites without any coding. We help institutes to build themselves as online brands. It is an all-in-one and one-stop solution to your institution's digital needs.