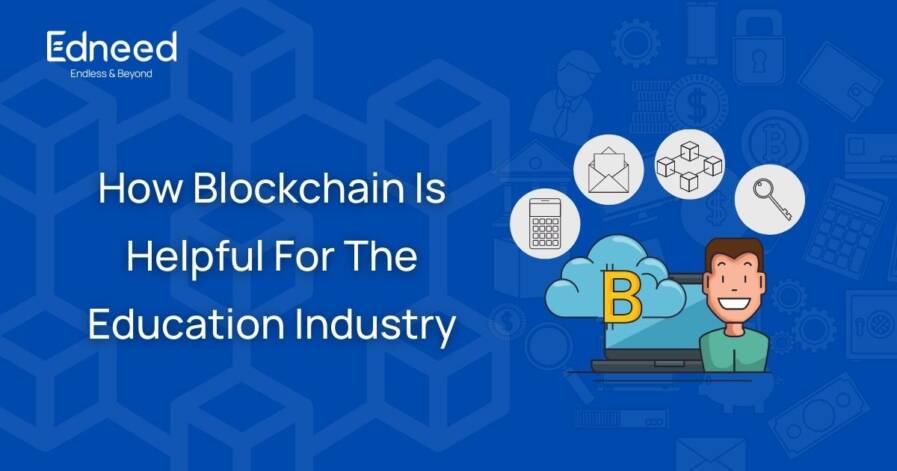 How Blockchain is helpful for the education industry
Overview
As said by William Mougayar "The Blockchain symbolizes a shift in power from the center to the edge of the networks".Blockchain is a decentralized, distributed, and public digital ledger that helps to store information. In the modern-day industry, it has become one of the fastest-growing technologies.
Blockchain has the potential to act as a safe medium for all e-learners. As it offers a variety of features that will be useful for people who are adopting the online learning process.
All about Blockchain
We have seen people writing the transactions over hard copies even a shopkeeper keeps the record of its sales over that Notebook ledger. Blockchain is one big digital ledger in the cloud. It is a ledger that stores the information in a 'Chain of Blocks'. The information could be anything – a transaction, amount, documents, content, dates, time, and so on.
While electronic databases have been around for some time, blockchain has changed the management and storage of data by providing secure access to all participants. The concept of a single universal ledger is the heart of a blockchain. This blockchain is protected by the best cryptography algorithms available, where each participant has its own key. so it is very difficult to hack. The other important thing is every block added is linked to the last block and that block is linked to the last block and so if you have to change one block, he/she has to change the entire chain which is very difficult to do so. Therefore, it offers super security.
Blockchain can be classified into the following categories:
Public: Anyone can be a part of it and can make a contribution to this decentralized network.
Authorization: Only the invited or who has permission, which includes individuals of an organization, can be a part of such blockchain networks.
Private: This form of blockchain is much like a permissioned network, however, it is owned and controlled by a single organization.
Why Blockchain?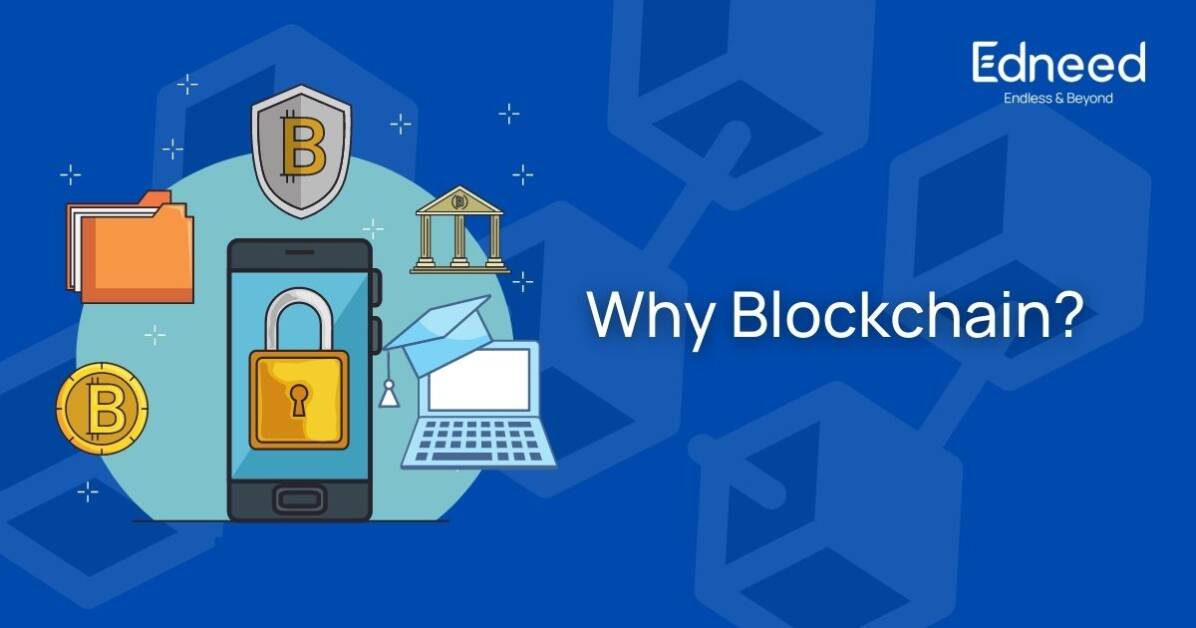 Blockchain offers transparency in data sharing. This opportunity might act as a beneficial feature for other sectors like healthcare, manufacturing, and education. According to CBSE Director of Information and Technology Antriksh Johri " Blockchain technology records the data in a distributed ledger which offers high security from any kind of hack or theft. No information can be changed or edited by the students." In the bid to go paperless, blockchain will act as a great medium. He said, "it is a useful platform in today's situation". They have uploaded the results for this year over the blockchain, and the previous year's data will be soon uploaded over the blockchain.
These are some of the benefits Blockchain offers society:
Security
Transparency
Efficiency
Individual control of data
Decentralized Structure
Speed
Innovation
Educational institutes like universities, schools, colleges, and start-ups can adopt blockchain technology for better management of data and security. Additionally, Blockchain offers a number of benefits. Let's discuss it in detail.
Application of Blockchain in the Educational Sector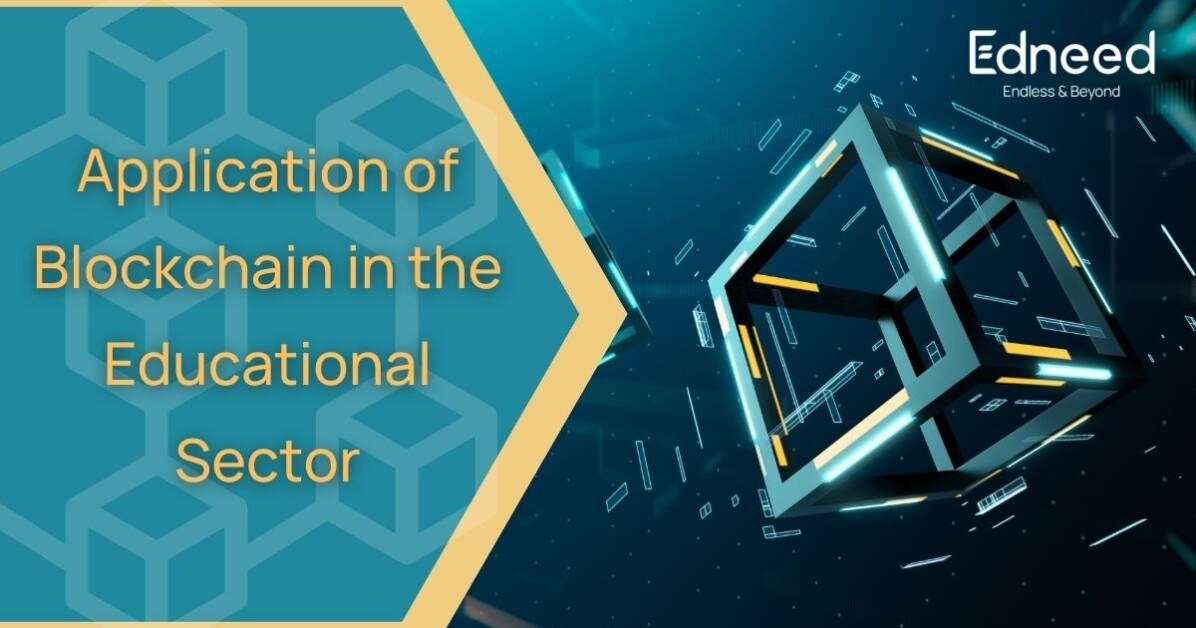 Enhancing Security and Efficiency
Blockchain brings a high level of security to the table. It has the potential to ensure the security and privacy of students' data. No one has the authority to alter the data on the blockchain.
Hacking is another problem when it comes to storing data over the internet, where a hacker can hack the data, delete it, or make changes. But if any educational institute decides to store data with the help of blockchain, there is no way to hack it or alter it. By the elimination of a centralized system, blockchain provides a transparent and secure mode for data storage.
Storing data using hard copies costs a lot and adds to the list of expenses. While using blockchain for storing the data is something that eliminates this unnecessary cost. Educational Institutes can use blockchain for the storage of students data. It also provides efficiency as access to that data is simple and easy.
As today's learning requires digital platforms, Blockchain can act as a fruitful platform for educational institutes which will minimize their expenses plus the manpower requirement.
Establish your credentials
Just like any other data, diploma degrees, master's degrees, or any kind of document can be stored on the blockchain. Later, the link can be shared. This can make the hiring process a little easier, where the company can get the certificates while using those links. Moreover, this will not only help the employer to have easy access to the certificate but also prevents the fake submission of documents.
Online Learning is trending right now. Blockchain technology provides a better way of data exchange and communication between students and teachers. Technology is providing a wide range of platforms to the E learners for the absorption of information.
The task can be assigned to students and to keep track of the completion of the assignment. It can minimize the extra efforts of the teachers.
Better Online Learning Platforms
Providing better learning platforms is a popular task amongst Blockchain enthusiasts, who want to provide a bigger space for information and education.
Blockchain provides a wider learning platform:
Online education material can be downloaded for self-learning.
Students can earn more tokens by using more content, tutorial videos, and can interact with others via blockchain.
New market for Digital Assets
Blockchain can be used for payments also. The fee payment procedure requires a lot of paperwork plus manpower. Whereas, Cryptocurrency may play a key role here in the future to cool down the stressful procedure of fee payment.
Cryptocurrency can be used to buy goods and services for educational institutions. Blockchain is a highly advanced platform that holds a great future in the educational sector.
Conclusion
In the coming scenario, Blockchain will only go to grow in sectors like manufacturing, healthcare, education, and so on. As it offers a high level of security in today's world where data theft is so common on the internet. While the shift in the education sector due to COVID is massive. Online Education requires a wider space where the content can be secured and saved.
Thus, Blockchain can not be perceived as a threat or replacement to educational institutions, rather can be perceived as a technology that can add value to education.