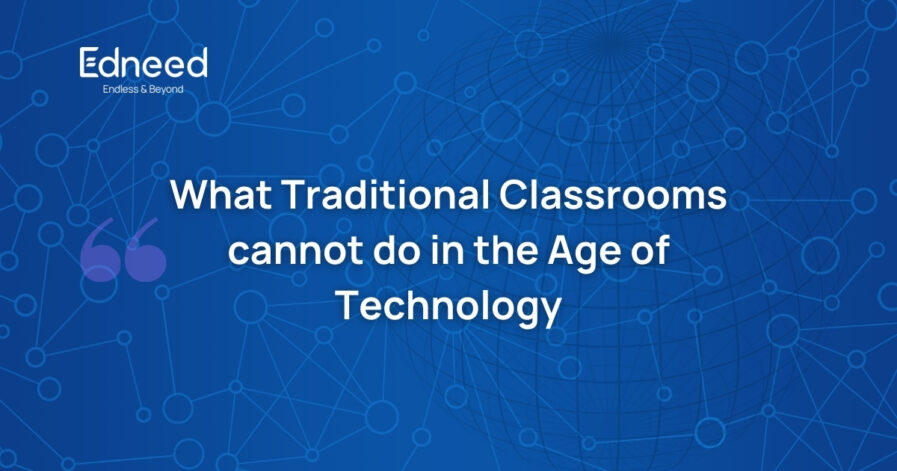 What Traditional Classrooms cannot do in the age of technology
Even though it took some time, one fact is becoming apparent that the traditional education system today cannot keep up with technological advancements. For instance, one factor contributing to this trend is the rapid development of online educational games for children. However, many pedagogical concepts are rooted in traditional education. Opponents of this change claim the possibility that technology in the classroom could lead to cheating. Maybe, but the facts about the need for the use of modern technology in the classroom are overwhelming.
Rising Popularity of Tech
Various trends and events have shown that this change is inevitable. For instance, in March 2020 and even before the COVID-19 pandemic, technological trends in education showed that it could positively impact the classroom environment. Teachers have not been turned away by technology's exponential growth over the past three decades. And they likely won't be. This has given them additional tools to teach and help students learn.
With the advent of modern technology, educators can experiment with teaching methods and make the learning process way more effective in the classroom. The technology reinforces and expands lesson materials, motivating students to learn. Technology integration with the classroom is simply a process of using technology to enhance student learning.
Integration of modern technology into the classroom
Technology integration still poses a huge concern for many teachers and parents. Smartphones, computers, and tablets have already become part of everyday life for students and teachers. Technology is an essential aspect of creating meaningful learning opportunities for students of all ages. It can make a profound difference in students' learning in the classroom to integrate simple technologies such as PowerPoint, YouTube, Digital WhiteBoard, etc.
Using technology for education can pave the way for independent learning for young students. Interactive games can be used to reinforce students' skills in math, spelling, and reading. Parents can use specialized education online sites to develop fundamental skills beyond the classroom.
Reasons for using Modern Technology in the Classroom
With the starting of the epidemic and the temporary adoption of distance learning, the use of modern technology in schools has become almost universal. But a question remains open to many teachers and parents: What can we expect when we use modern technology?
Technology has Brought Classrooms to the Future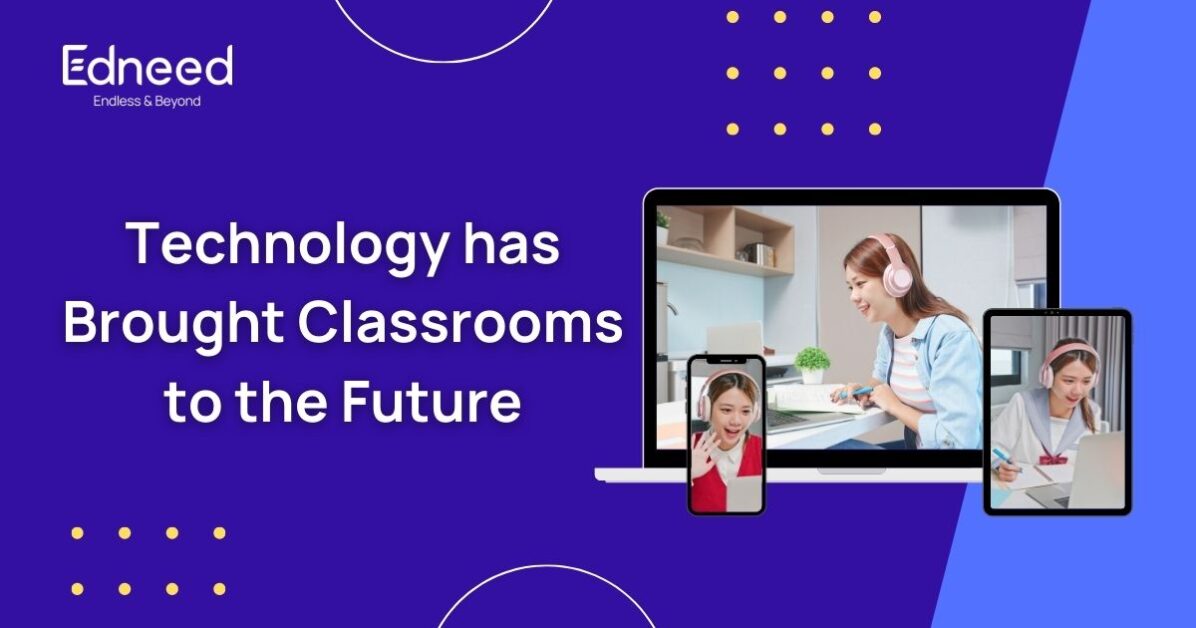 When we talk about technology in the classroom the first thing we come across is a learning management system. An LMS helps the institute in managing teacher and student-related tasks. It consists of everything that a normal class should have, be it conducting online classes, giving and receiving assignments, or taking online tests. Online classes need to be as interactive as traditional ones, and various tools help teachers and students in making that very thing possible.
Teaching becomes more efficient when teachers use specialized tools and can create and import existing lessons and make them accessible to students. Chalk and chalkboards are basically gone, as teachers can now use more efficient tools to create and import lessons. In the ongoing scenarios, teachers use digital whiteboards to make the online classes interactive and more engaging.
A more efficient and personal system of grading students has been developed. It helps teachers in grading students on the platform itself for the submitted assignments. With the availability of new grading tools, teachers can grade students more quickly and easily—and even grade and match student responses in real-time during an online class. In traditional classrooms, teachers spend hours marking students during their spare time.
Online tests are also covered by technological developments. It gives teachers various question options and difficulty levels to choose from.
Student-teacher interaction is improved with modern technology. Using online or other educational games for children can produce excellent results, especially for kindergarten/primary school students. A number of technological tools are available to foster real-time teacher-student interaction.
New technology allows schools to offer students a chance to watch lectures out of the classroom. When they are not bound to the four walls or a particular class time for learning they can learn better and at their pace.
Modern Technology and its use in the Classroom has yet to grow
The traditional class days are being replaced by a modern, technological learning center. Each individual learner can also benefit from that process, as teachers will be able to provide students with better education.
Technology is already being used in classrooms by many teachers lauding its benefits. Teachers say this includes enhancing lesson materials and motivating students to learn. They are also better equipped to reach students with different learning styles. In the modern era, modern technological resources are countless and continuing to evolve, making learning both more fun and effective and increasing the chances of success.
Students today, however, are digital natives. Technology forms an integral part of their lives even as young children. Teachers primarily use traditional classroom methods to teach. Using modern technology is no longer only efficient, but also essential to their everyday lives, as a result, children need it as a basic skill as they start kindergarten.
For instance, educational games become an essential teaching tool in this process. These games expand learning capacities and keep students interested. Games like Science Prodigy not only represent a fun online learning experience but also provide a practical learning experience.
Conclusion:
It is inevitable that the world is transitioning to fully digital classrooms. The lines between traditional and digital are becoming more blurred. Students and teachers need to stay up to date with technology to be prepared for this change. There are numerous implications for education, society, and technology thanks to the shifts in technology. It is important for teachers to adapt to the changes in order to keep up with the technology.
Technology has changed the world dramatically. Traditional classrooms are no longer an option. We need more research to figure out the best way to make technology work in our online class. The shift in teaching styles needs to evolve in order to make the best use of technology.