Edneed: The Best Online Learning Platform for Learners
Overview
Attending online classes, giving online exams, and doing other learning activities with the help of online mode are some immense changes the educational landscape has gone through in the past two years. These shifts are quite visible now. These transformations affected everyone, students at the most.
Technology was continuously affecting both our lives and the education sector at a slow pace earlier. But during the pandemic time, when everything was at a halt, the learning had started shifting toward the online mode. These sudden and huge transformations made things a bit uneasy for everyone. Students even though being quick learners, found it tough to cope up with the transitioning phase. However, slowly and steadily people have now adopted these new norms of learning.
Online Learning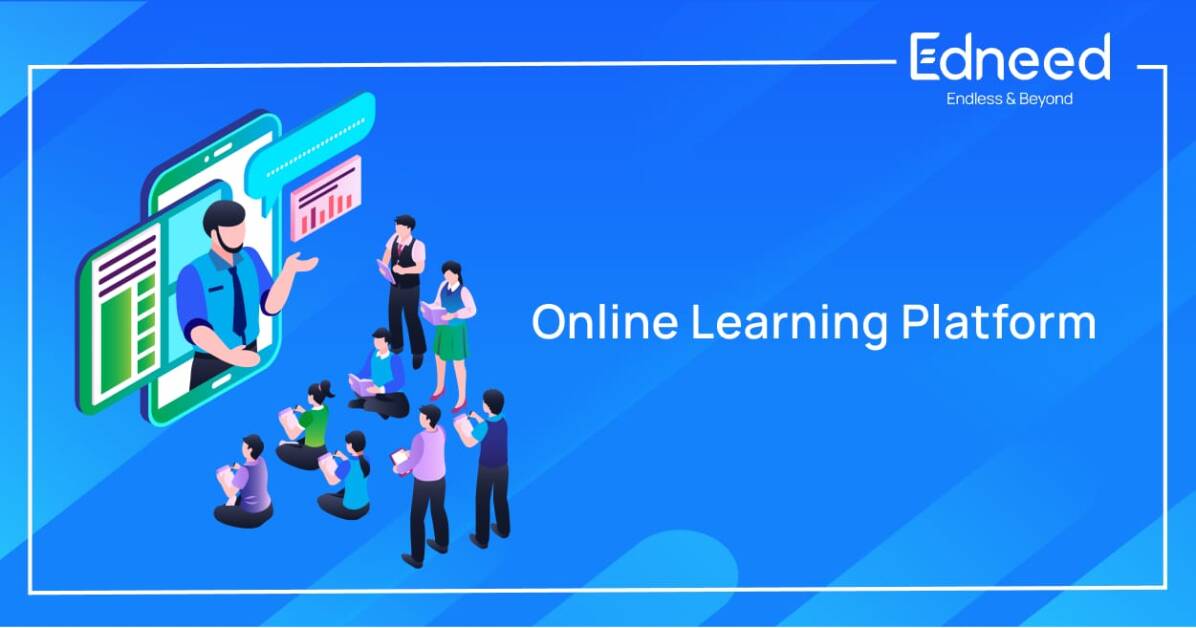 Due to the pandemic, some educational institutions have closed their doors to minimize damage to their students, teachers, and staff. However, that does not necessitate the suspension of the academic year.
Internet access was practically nonexistent a few decades ago, but it has grown to be the largest and most accessible information source created so far. Thanks to technology, students have access to the internet that made online learning possible. It assured students to study and learn at home even if they live a long way away.
Online learning is a phenomenon that emerged as an alternative medium to traditional learning modes. However, online learning now has become the most used and important mode because of its flexibility. One of the prominent forms of online learning is online classes. It grows in popularity, they go beyond redefining distance learning and making education more accessible.
Online Classes: Courses are taught online as video recordings and live lectures combined with course readings and tests.
Online Exams: Online tests were invaluable and essential in evaluating the progress of the student throughout the entire academic year. At first, colleges and universities utilisedutilized online classes, and then they held online tests.
Online Learning Platform
Learning has no limits, it can be earned from anywhere. And when online mediums are being used for learning it becomes more fun and effective. There are Nis N number of platforms for online learning. Institutes used various apps for their different types of institutes-related tasks, i.e for online classes they use Meeting apps like ZOOM and Google Meet. For online tests, they may be using some other apps, the same goes with managing administrative activities for their schools.
We know such tasks can be hectic enough for any non-technical person. But, wouldn't it be great to have a platform that is integrated with all such features? Well, Edneed is the answer to your question.
As we mentioned above, educational institutes have started to adopt the online mode for learning as well as managing their day-to-day admin stuff. The majority of them are conducted over a virtual portal so that students can gather reading materials, interact with their teachers and classmates, view their grades, and follow their progress throughout the school year. A learning management system is the most common name for these portals.
Edneed: The Best Online Learning Platform
The Learning Management System is like a backbone for any sort of online activity for the education sector. Even though there are multiple products in the market, not every available product matches the needs of the institutes. And not having a detailed knowledge of the needs, the educational institutes end up purchasing the wrong product. But, it's better late than never. So, if you want to adopt a new LMS or switch your existing learning management system, Edneed is the right product to adopt.
Edneed is a one-stop solution that provides every digital solution an institute is looking for. Learning management system software should be practical, easy to use, and simple. Edneed LMS offers all the necessary features to meet the needs of your institution.
The whole software is separated by features and roles. The super admin holds the complete authority of the learning management system software. Whereas, all the teachers and the students also get their separate profiles that will have specially designed action buttons.
Final Words
A learning management system like Edneed will make your institute smarter. With all its features and services, Edneed is the only software your institute will ever need. With Edneed, you get the best online learning experience. It is designed to manage your institute and ensure seamless learning.