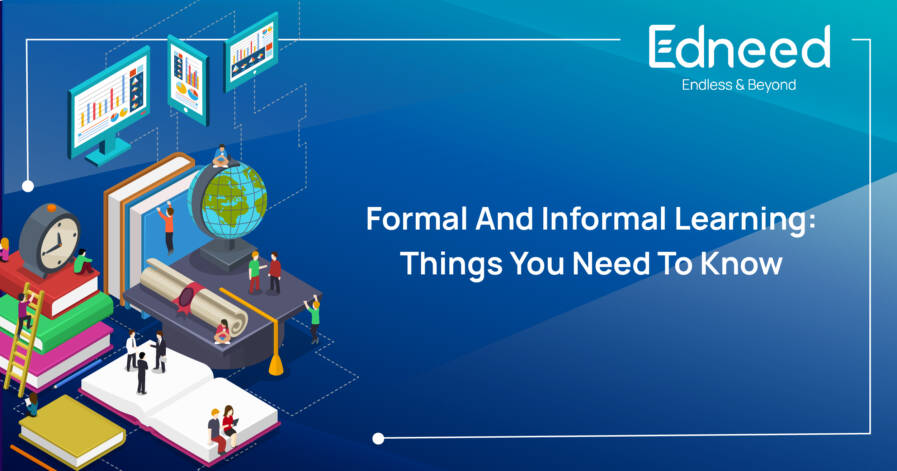 Formal And Informal Learning: Things You Need To Know
Overview
Learning has one ultimate goal to ensure every learner is given every opportunity available to learn. The formal and informal modes of learning are opposed to each other. The formal mode is pragmatic and organized; the informal mode is unstructured and casual. Both have their own importance and support each other at various stages. Here's a comparison between the two.
Formal Learning
Formal learning is the process of imparting knowledge in an organized, systematic, and purposeful manner. Formal learning is facilitated by an instructor and usually takes place in a face-to-face setting or on an online platform, such as school management software. A learning environment needs a structural process because it has deadlines, and there's a definitive goal like academic success and retention of students. 
Methods of Formal Learning
It has mainly two methods. One is the old-school way and the other one is new yet has become the most popular method i.e Online Learning.
Face-to-face
Formal education still takes place in face-to-face or classroom-like settings, a more traditional and common method of learning. Despite being popular because it offers instant interaction, face-to-face learning, such as seminars, coaching, and classes, does have some drawbacks. It's time-consuming and expensive to run.
Online Learning
With the help of school management software, online learning has become the new norm for everyone in the educational field that wants to formalize and streamline their learning. The most attractive feature of such software is that it's quick and easy to use. Learners simply log into the software and from their personal dashboards they can take classes as assigned by their teachers. Online training also offers opportunities for a blended learning model with webinars and to incorporate social learning through forums. The holy grail functionality of school management software is that it makes training easily measurable. Say, for example, during online classes how many students actually completed the whole session? With the SMS, you can track the attendance of your students. 
Informal Learning
Informal learning, on the other hand, is unstructured, often unintended, and occurs outside of a conventional learning setting. There is no real objective to it, rather it happens naturally, as it is self-directed, asynchronous, self-directed, and can happen whenever and wherever. For example, you could be chatting with a peer and she mentions that she found a more efficient way to solve a maths problem that you can use too. The lesson you learned from it is still valuable, even though it wasn't deliberate.
Methods of Informal Learning
Due to the unplanned and organic nature of informal learning, finding tangible ways to integrate it into the learning process can be challenging. However, it's important to note that learners follow informal learning already without even being aware of it. Every time a student decides to search online for any answer or every time there's a conversation between peers about a topic, learning is happening. In addition, there's the phenomenon of social learning, whether it be through face-to-face chats, messaging apps, or social media, giving students stimulating ways to communicate increases their chances of learning.
How Edeneed Supports both Learning Models
Formal Learning with Edneed School Management Software
Due to unforeseen occurrences, over the last few years, the educational sector has witnessed the emergence of an online mode for learning as a solution when everything came to a halt due to pandemics. A virtual class is driven by advancements in technology. It enhances the way in which we learn and teach. Schools can use school management software to automate a variety of processes of running an institution, including scheduling and conducting online classes and tracking student progress.
Our software also simplifies a range of administrative & non-administrative tasks, including online admissions, online examination management, assessments, timetable planning, teaching-learning, etc. In terms of improving productivity and efficiency, school management software offers numerous benefits.
Informal Learning with Edneed Learning Community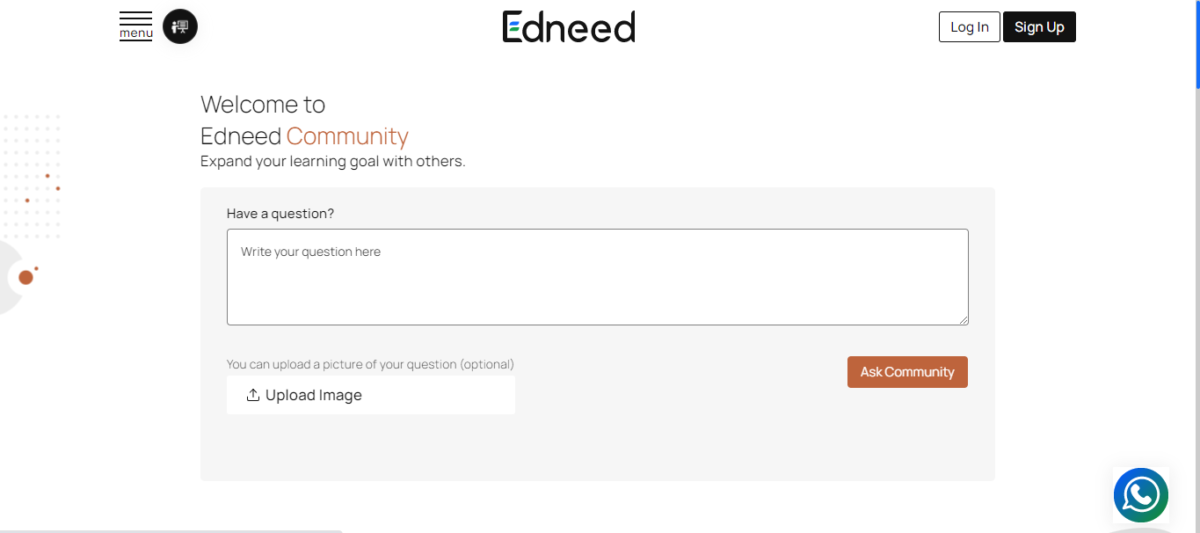 Learning on the internet is something we all did without realizing the importance of it in the future. It was never in our minds that social media would play such an important role in the learning process. The internet has become more and more accessible as it saves a lot of time, and it is mostly free. Today, people rely more on internet information since it is more accessible, saves a lot of time, and is generally free.
The goal of the Edneed Learning Community is to promote the concept of knowledge sharing. Questions can be asked, ideas shared, and experiences can be benefited by one another on this platform for free. It simply promotes the idea of the informal learning method. 
Conclusion
Learning has no boundaries. It should be the topmost priority by educational institutions, regardless of the forms. It needs to be noted that as long as the students feel comfortable in learning, no matter the method, it's a step in the right direction.