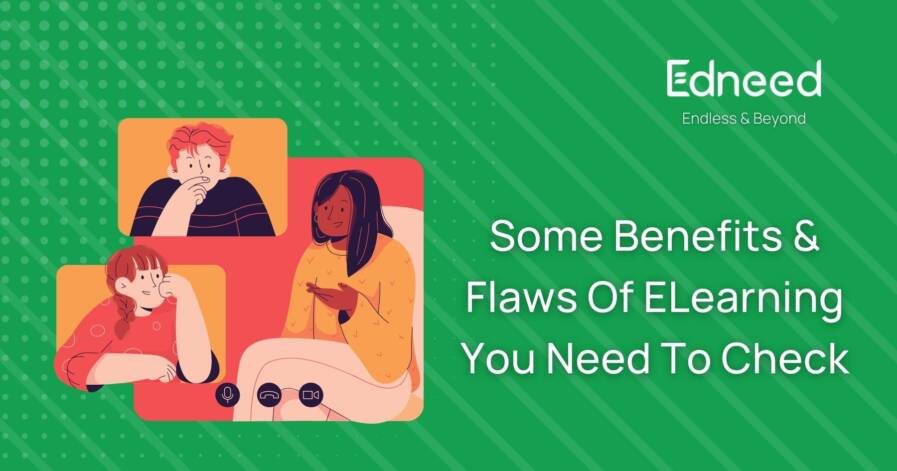 Some Benefits & Flaws Of ELearning You Need To Check
Overview
We believe you have become aware of this term by now. Electronic Learning is a term that basically describes education using electronic devices like laptops, desktops, and mobile devices. From the basic use of technology in traditional classrooms to the online mode of classes. The most popular form of e-learning is taking online courses, getting an online degree, or enrolling in online programs. E-learning includes any kind of media that can provide students with more dynamic and engaging content than a usual chalk-talk mode of learning. Every beautiful thing comes with a slight flaw, so does eLearning. But it's not something that can not be tackled.
Where E-learning is being used
E-learning has a huge amount of users across all sectors, which includes the educational as well as the corporate sectors.
We all are apprised of this phenomenon. This term has evolved significantly in the past two years due to the pandemic situations. When COVID-19 had put everything on hold, the idea of online classes had emerged as a savior. It helps in continuing the learning process. Schools and other institutes have opted for the online mode to conduct classes. Though, prior to this situation, online classes were still in the picture but on a minimal scale that only a few institutions were providing online courses etc.
Companies have been using E-learning for a very long time. They use this method to improve skills, boost the knowledge and overall productivity of their employees. This process helps them in cutting down the cost to the company related to employee training.
Also, this opens up a gateway for job seekers to develop new and trending skills that will boost up their resumes. Such online training courses come with a job proposal for all learners.
Let's talk about the benefits of E-Learning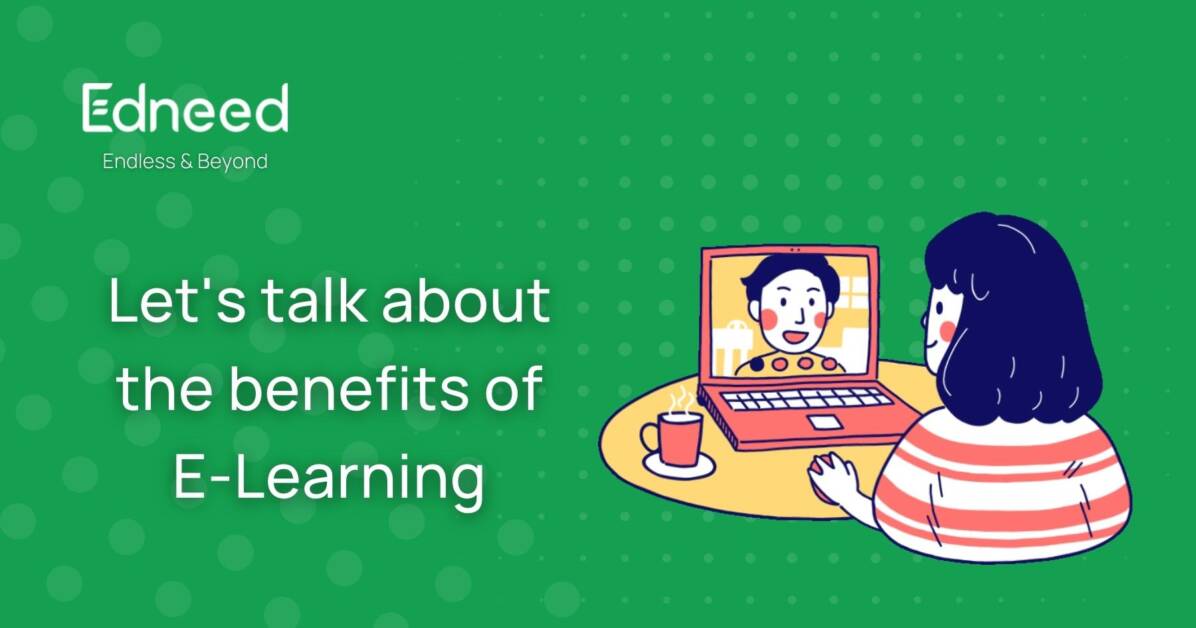 E-Learning comes with a number of benefits compared to the traditional methods. It provides the students with advantages like learning at their own convenience and choosing their personal learning environment. Not to mention how cost-effective and cost-efficient the E-Learning programs are.
It is one of the most evident benefits of E-Learning. Students can take the online courses as per their comfort and manage their schedule as well. And, when you don't have to go to your college for the course or grab lunch on the go, it will eventually help in saving your money as well.
Better grabbing of information
E-Learning makes use of different platforms like Edneed, which helps in interactive learning. It is proven that engaging lessons help students in remembering them.
Since every student has their own style and speed to learn about things, eLearning makes this possible by giving students the liberty to learn things at their own pace to understand them in a better manner.
Students and educational institutes both get benefits from this method of learning. It helps both in saving money as there is no need to use a physical classroom that will ultimately turn into pecuniary spendings.
E-Learning's contribution to the environment is minimal yet very effective. Online learning is more environmentally friendly as it reduces the contribution to pollution brought by paper production.
Here are some flaws in E-Learning
Due to the fact that you rarely see your teachers and classmates face-to-face anymore, the impact of e-learning is social isolation. Interaction is very limited.
Even after all these years, there are people who still do not have a strong and stable internet connection. Not having a reliable network will eventually lead to the inability to attend online classes or any sort of E-Learning.
Self-motivation and time management skills
E-learning is a solitary endeavor. You'll need to keep yourself motivated to study hard, take notes, and assemble more information. Keeping a balance between studying and doing other things, like housework or working part-time, is also important.
With eLearning students will spend most of their time listening to podcasts created by their teachers, watching videos and PowerPoint presentations. Unlike the physical classroom, they will be away from any practical work.
Learning Management System: the main support system for E-Learning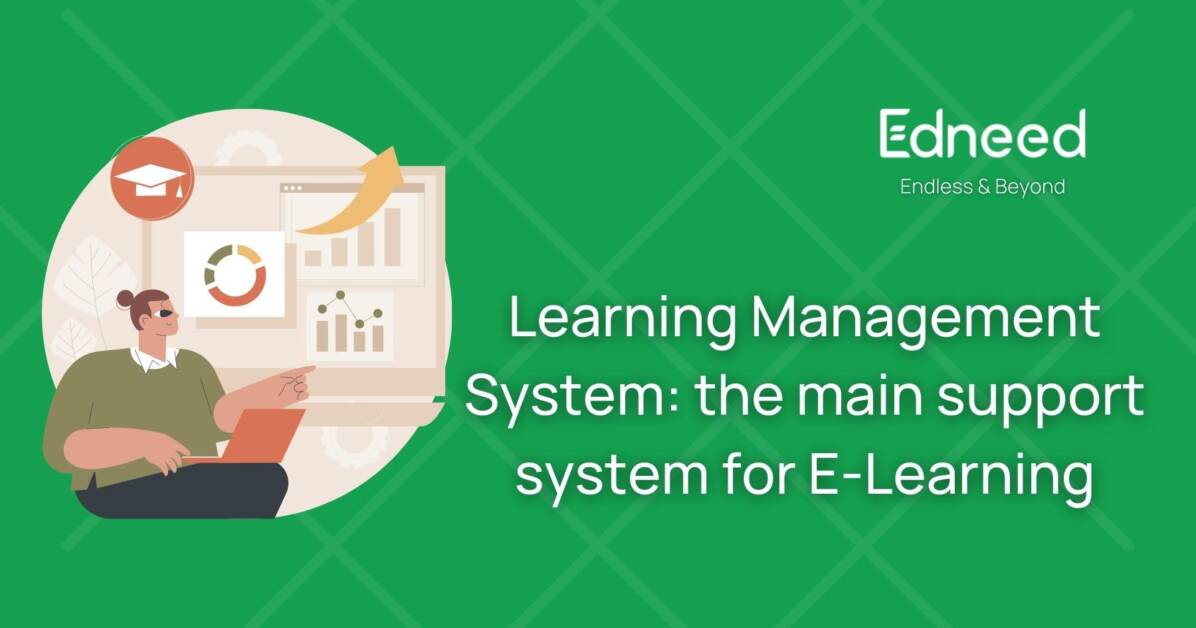 When we talk about E-Learning in a broad sense, we can't undermine the importance of a learning management system. It helps in conducting online classes as well as managing other day-to-day tasks of an institute. While other LMSs in the market might not be up to the mark, the Learning management system from Edneed provides all the digital solutions under one roof.
Final thoughts
There is no better way to learn than this modern way that only requires an internet connection and a gadget. Regardless of what e-learning looks like right now, what online learning looks like in the future will dwarf what we have today.