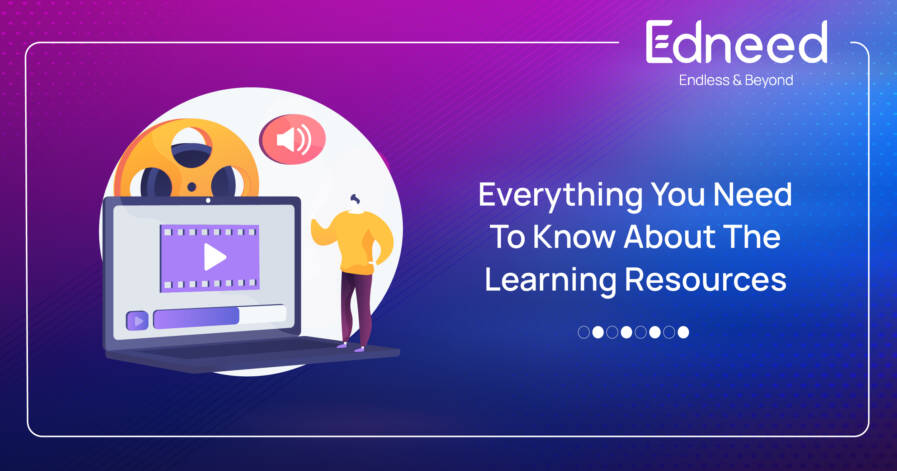 Everything You Need To Know About The Learning Resources
Overview
Educators and learners are evolving in our ever-changing dynamic world, and they both play important roles. The learner has taken on an increasingly active role in the classroom, while the teacher appears to have become more passive. Teachers are responsible for making learners curious, encouraging them to be driven to learn, and helping them apply what they have learned at the right time. Despite this, the mode of learning is rapidly changing, where learners are engaging more deeply with the material that is provided them, along with full participation with the class and their collaborative efforts to seek knowledge. It is here that the role of learning resources comes into play.
What is Learning Resources
The curriculum defines learning resources as those materials that can be used by teachers to help students meet the requirements of that curriculum. Materials can also be defined as materials used by a teacher to add value to the instructions that are being given and to stimulate the interest of the students in the classroom. Motivation and a variety of resources can help students learn better when they are well motivated. In order to facilitate the learning, understanding, and acquisition of knowledge, principles, skills, and concepts by the learners, teachers act as facilitators.
Learning Resources and their importance
"What I hear, I forget; what I see, I remember; and what I do, I understand", the purpose of learning resources is, in essence, to help a student learn.
Some of the key uses of them are listed below:
It is normal to forget something you have learned. As humans, we are prone to forgetting things we have already memorized. Learning resources are extremely effective for memorizing and retaining those concepts.
Teachers who use a set of resources for their students because of that motivation will find it easier to teach and will be compelled to do a better job of teaching.
It is quite easy for students to retain what they have learned when they are offered an opportunity to engage their senses during learning.
As the student has similar or the same material as the teacher, his or her doubts can be clarified in real-time, as the student has the same or similar information.
Increasing the learner's vocabulary in both their respective fields as well as in general is a key benefit.
Variety of available Learning Resources
The use of technology has facilitated the development of several different types of learning resources available to learners nowadays. They can be broadly classified into three groups:
There are many resources available to enhance the learning experience of students with the audio. These include person-to-person interactions with teachers, audio CDs, recorded classes, podcasts, etc. The problem is that audio resources alone don't offer an all-encompassing learning experience and students can quickly forget them.
There are several types of visual resources, such as pictures, models, real objects, charts, flashcards, maps, chalkboards, whiteboards, PPT presentations, bulletin boards, projectors, and slides.
Resources that allow students to more effectively memorize and retain information by combining both vision and hearing together. These resources offer the most holistic approach to learning and are recommended because they help students learn more quickly and more effectively.
Edneed's Support for the Learning Resources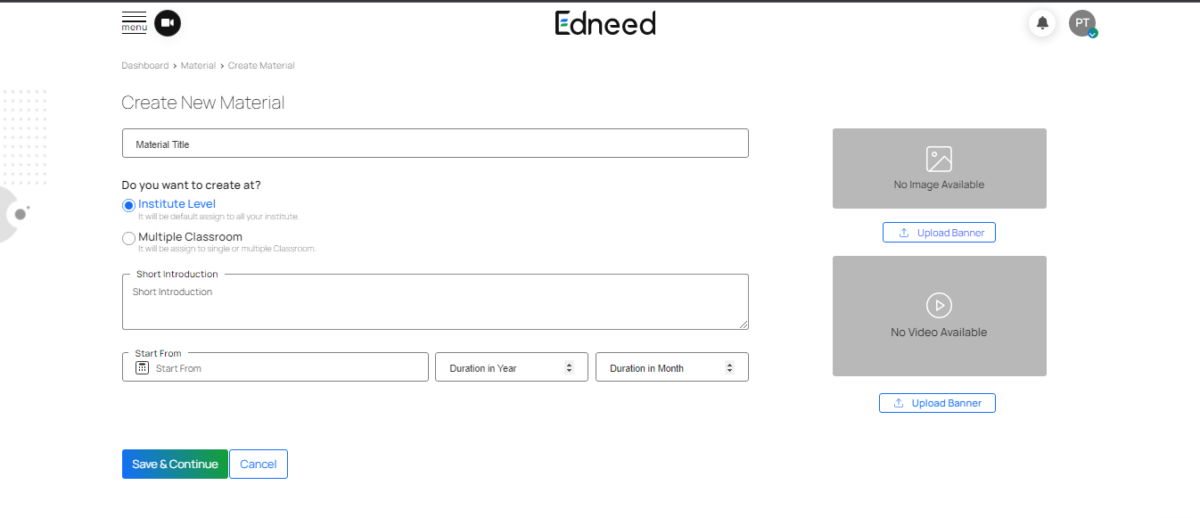 The online learning mode has many benefits for its users. Schools that switch to online learning will open up a world of opportunities for their students. School management systems provide school districts the ability to create study materials tailored to each class and subject, allowing students to learn anytime, anywhere, and at their own pace. It's proven that students retain more information when they are allowed to learn at their own pace.
Conclusion
Resources used in the classroom by the teacher to enhance classroom learning are called classroom resources. It is the teacher who makes the classroom environment more lively and learning-oriented that makes this classroom learning process so effective. Teachers should convert every classroom into a learning resource room where they have to do less and less work and occupy a more passive role. Throughout the process, students assume a greater degree of responsibility in their education, take a more active part in it, and make full use of all of the resources provided to them.
Through the advent of digitalization, school management systems have also proven to be highly resource-effective. Education has been changed for the better by digitalization, as it empowers educators and students. Edneed's school management system is developed with best-in-class features that make teaching easier work as educators' best ally and provide seamless learning.