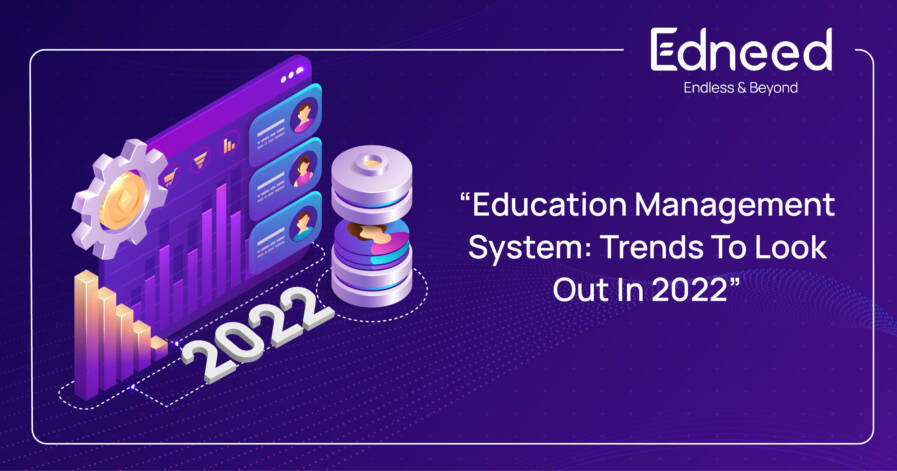 Education Management System: Trends To Look Out In 2022
Overview
Nowadays, it is impossible to talk about education without mentioning digital platforms. The platforms serve as a vehicle to ensure that everyone has access to education. Institutes are now shifting to these platforms, which means they are looking for something which will enable them to innovate digital learning, and this is where an Education Management System comes into play. The multitude of tasks involved in managing a school is well known to us all. EMS can be used to manage registrations, admissions, attendance, classes, tests, and much more.
Every aspect of our lives has been powered by technology. We all know that technology is now a part of every sector. And education is not exempt from this trend. As a result of high-tech learning support tools like EMS, online education has become more and more appealing.
Education Management System: The latest Trend for 2022
With these Ed-Tech programs, different types of learners are now receiving the help they need to understand complex concepts based on their learning styles. The EMS is incredibly important when it comes to learning through online mode. Almost all online learning activities rely on this system as the most popular and significant support system available. This system's importance has grown tremendously in recent years. 
In order for a school to find the best Management System, the school owner must have a whole plan for how he wants this software to boost the efficiency of the school and be user-friendly to its teachers and students. And, Edneed EMS is designed and developed in order to provide a hassle-free and seamless learning experience. 
What Edneed is offering to the Educational Institutes
When you want to take your institute to the next level by digitizing it, you should visit www.edneed.com. We offer a complete website solution for the educational institute, as well as an effective Management System, and a Learning Community. Edneed offers a comprehensive digital solution that satisfies a variety of institutes' needs.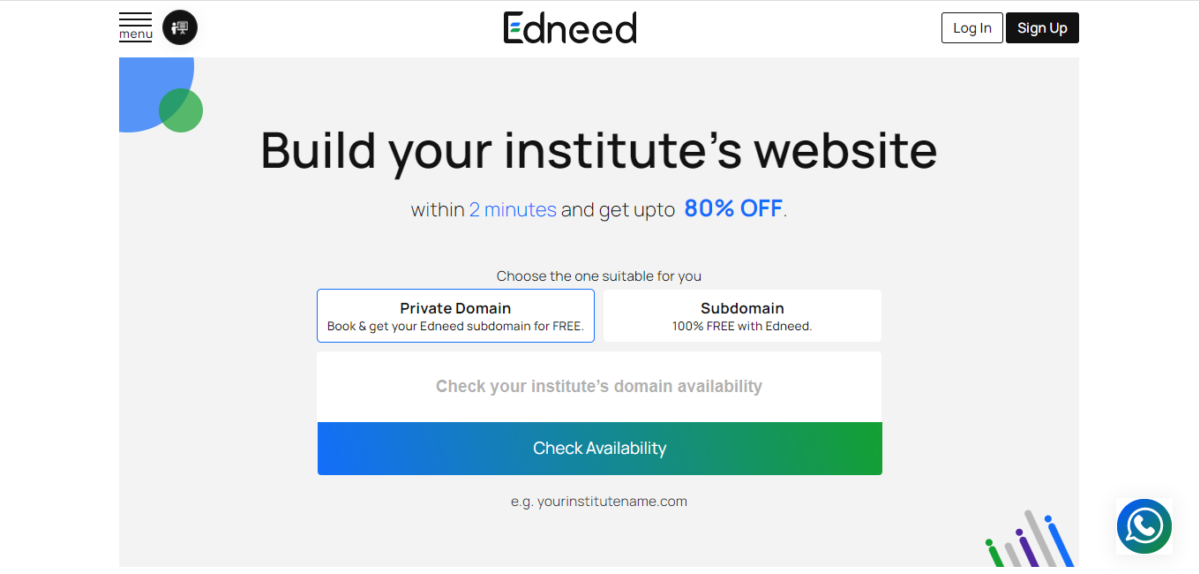 Complete Website Solution
A website will undoubtedly propel your business to a visible growth in today's scenario of technology impacting our lives so much. A website can be the first impression that your prospective customers or potential investors receive of your business, even if you run an institute. The process of creating a website used to be a daunting one, and it took a lot longer than two minutes. Using Edneed, you just need to enter your preferred domain name to check its availability. When the domain you wanted is available, you fill out the remaining information, and making the payment is as easy as that. Using these credentials, log in and set up the site, and once you hit the "Publish Website" button, your site will be live now. You'll notice it all happened within just 2 minutes.
You can also find a complete guide on how to get started here: Create Your Own Free Website Within 2 Minutes
Edneed's EMS
The Best Platform for Online Classes
As an educational institute moves to a digital platform, one of the most vital tasks is determining how classes will be taught. Edneed offers a seamless platform for online classes using a user-friendly interface. Teachers can create class links by sending bulk invitations.
Availability of Study-Material
Edneed Education Management System's most important feature is that it allows unlimited content access. Students can conveniently access a chapter while eating dinner. It allows students to study at their own pace that would help them in understanding the chapter in a better way.
Online Test and Assignments
A useful feature of the Educational Management System is the ability to administer tests and assignments online. It is important to assign tests and assignments to students so they can assess how much they have learned.
Here is a comprehensive guide about Edneed's EMS: Education Management Software Tailored For Your Institute
Edneed Learning Community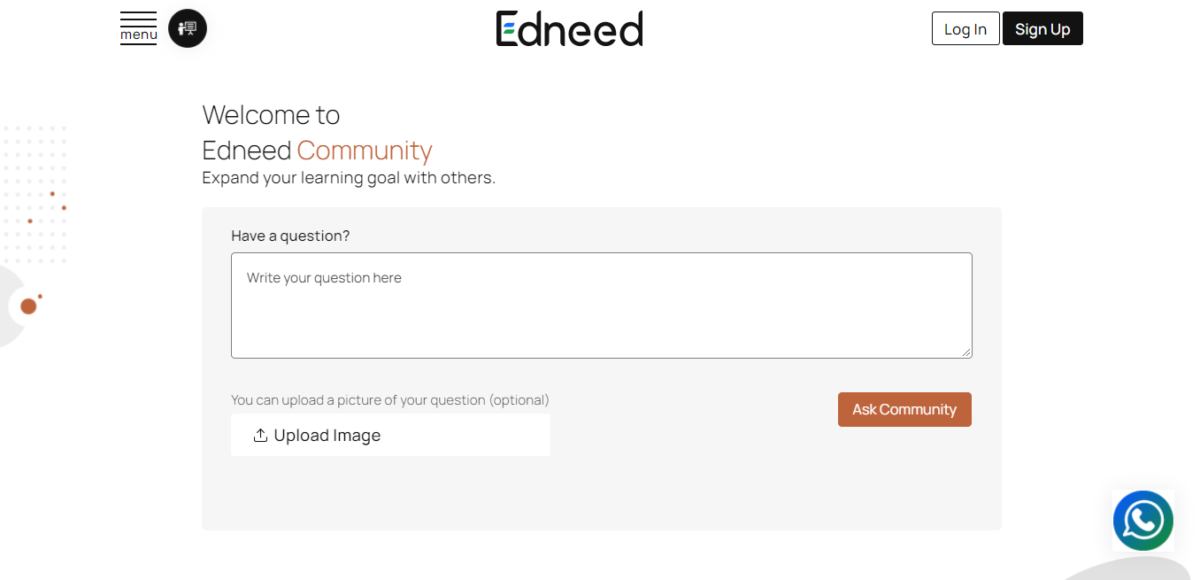 We all enjoy being online almost constantly. And since technology has become such a part of our daily lives, online learning has become the norm for us all. There are many ways to learn online, not just online classes. It includes learning via any online mode you find convenient. Edneed Learning Community provides a platform to help educators and learners connect with each other and share their knowledge. It is a free networking service.
The platform emphasizes a newly emerging phenomenon that is called "Global Learning" and helps anyone who wants to learn something in a short and crisp format.
Conclusion
The Education Management System is always at the forefront when we discuss the new EdTech trends. The right EMS should make the learning process seamless for your institution. And, Edneed's Educational Management system is an effective and affordable trend in 2022.