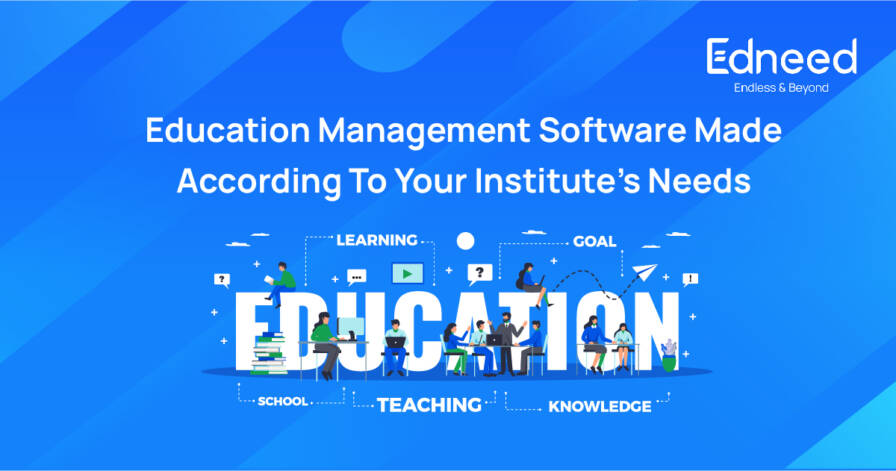 Education Management Software Made According To Your Institute's Needs
Let's start with baby steps. The word 'digitize' itself reflects the idea of creating a digital presence for your institute. Digitizing basically means having a website, and an EMS for managing the daily tasks and providing a seamless learning experience for teachers and students. It is a centralized web-based system, designed according to every individual's needs.
Managing students, staff, and campus operations of an institution can be a challenge, but an EMS makes this job easy. Education Management software is designed to streamline the administration of various parts of an institution by automating the many tasks involved in setting up and maintaining a campus.
You can check out how Edneed works by watching these videos:
1: Edneed Account Set Up for Teachers | How-To Edneed
2: Conduct Online Classes Easily | How-To Edneed
Make your profile and from there you can invite teachers and students. You can get an idea about inviting your faculty and students with these blogs.
How To Add Faculty of Your Institution to Edneed LMS
How to Add Your Students to the Edneed LMS
Features of Education Management Software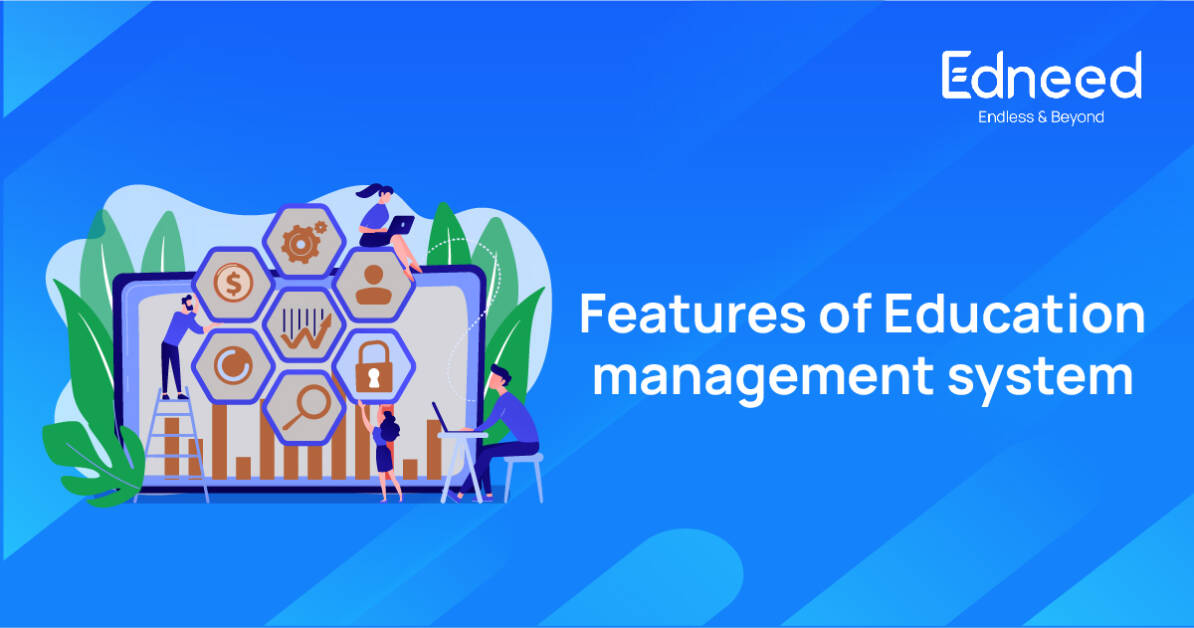 To get along with the current scenarios, the need for EMS among institutions has been seen in a noticeable amount. Though, educational institutions need these systems for managing their day-to-day tasks as well as to make the learning process seamless. The education management software must consist of features to make online learning fun and engaging.
Dashboard for every individual
Once you create your profile you get a dedicated dashboard "admin panel". Similarly, each student and teacher get their personal dashboard. The dashboard has buttons that perform certain actions.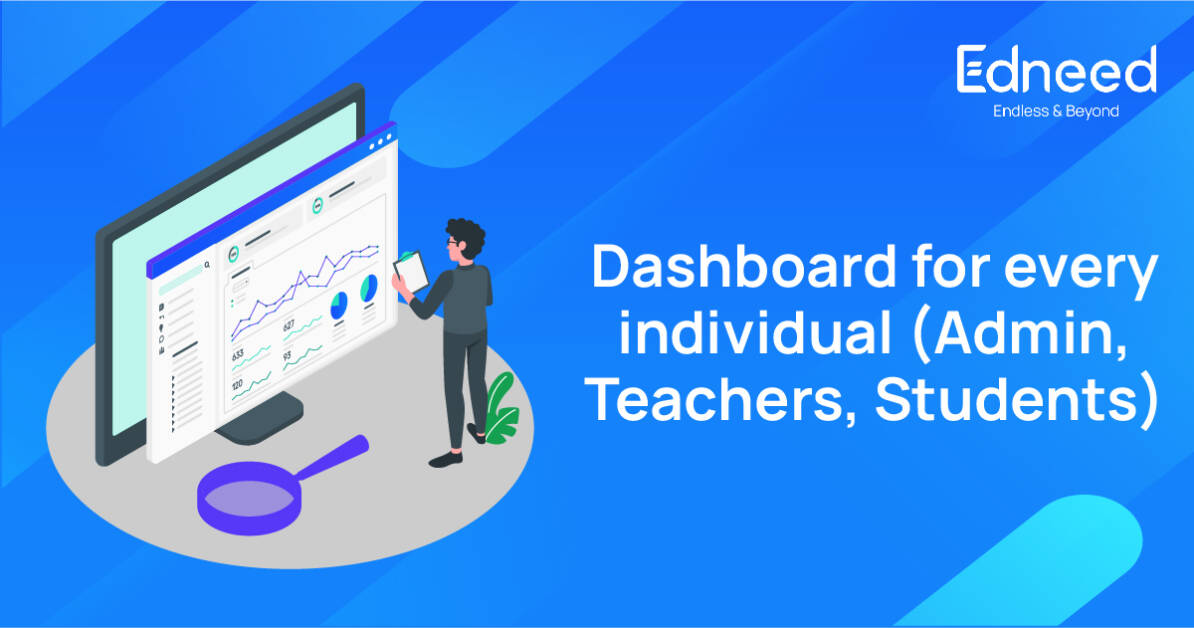 Admin dashboard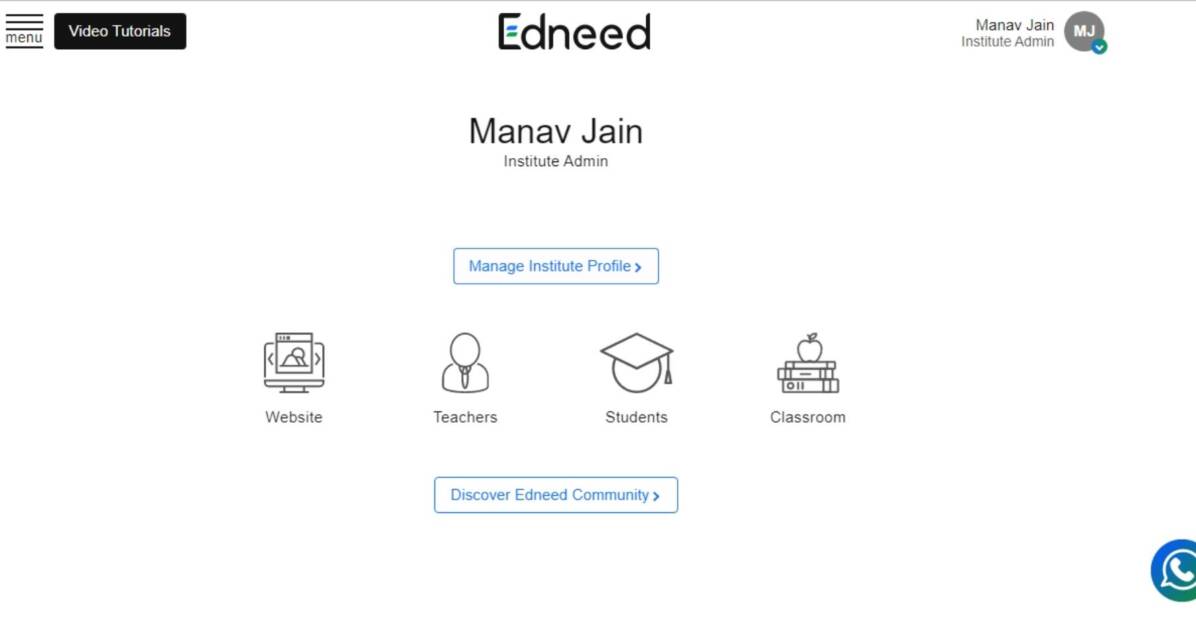 From here, the person can manage every single operation related to the institute. The admin has the right to add or remove faculty, students, and classrooms as well. The admin can also make changes required to any of the information.
Teachers' dashboard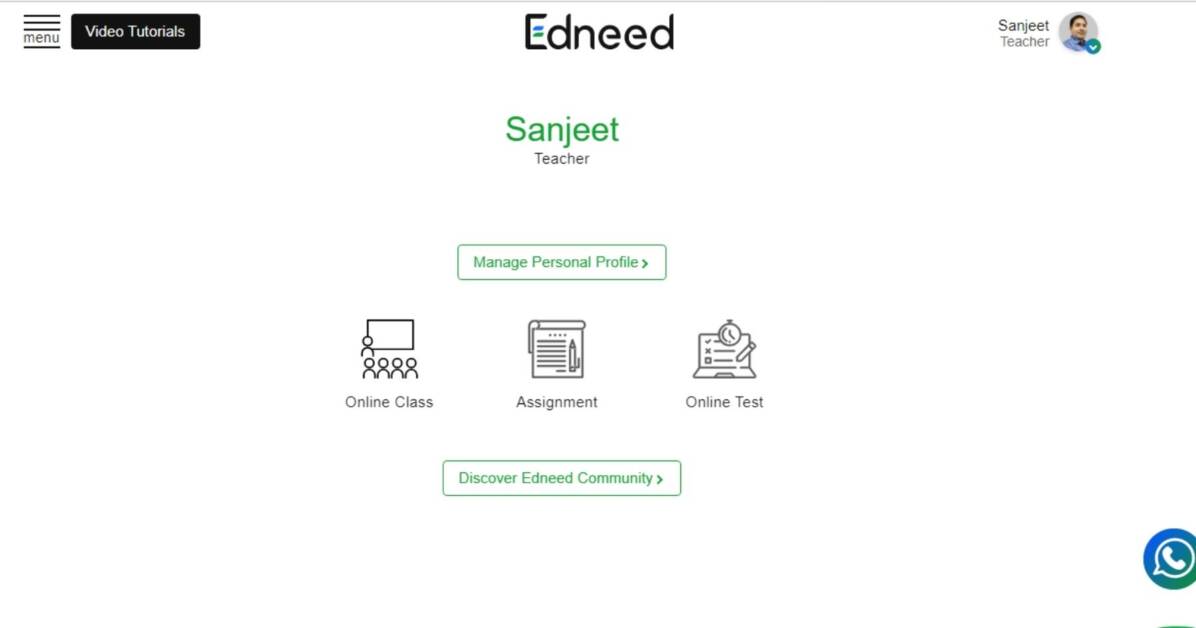 Once the teacher accepts the invitation sent by the institute admin, they can log in with the credentials. After logging in, teachers land on their dashboard. On the dashboard, they get options to schedule and conduct online classes, take assignments, and create online tests.
Teachers also get data like attendance of students, marks obtained by students, and assignment-related information.
They also get plenty of other important options that we mentioned in our other blogs that you can check from there.
Students' Dashboard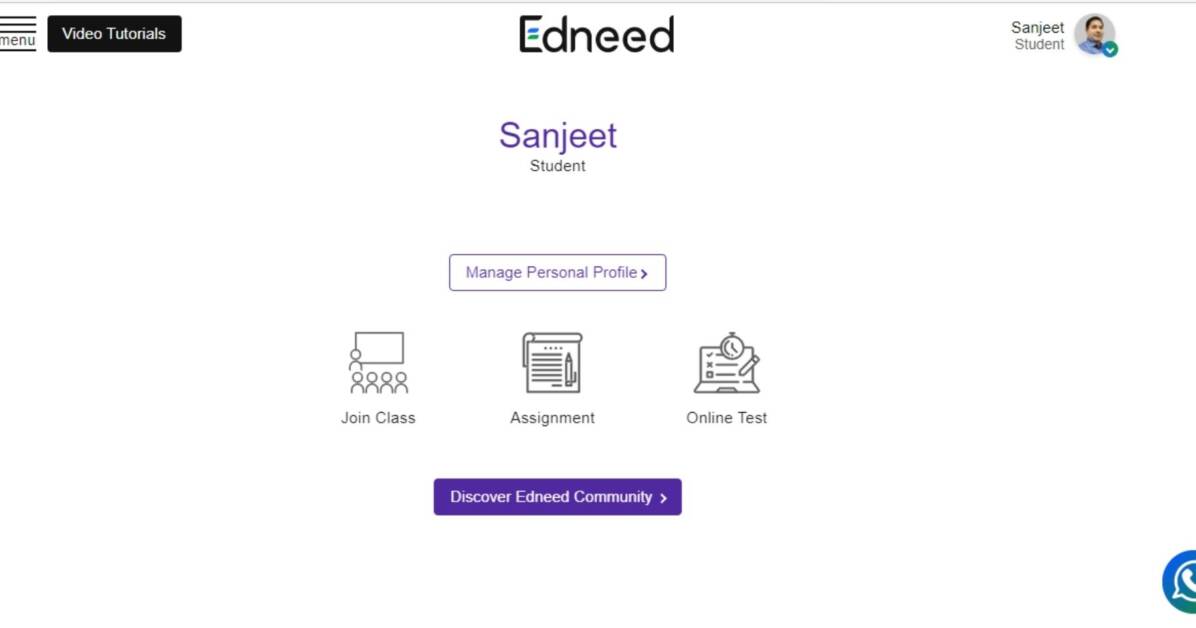 Just like teachers, the admin sends invitations to students as well. Once they accept the invitation, they can log in with the credentials. Logging in will land them on the dashboard. The notable point is that every student will get their personal dashboard. From the dashboard, students can attend the scheduled classes, do the assignments provided by the teachers and also, give the online tests the teacher had made.
Usually, education management software has features that provide the ability to check their performance on assignments and online tests.
This is what an education management software user interface looks like. The learning process that was on hold due to the covid situations, has got plenty of options now to go on uninterrupted. During that time, pedagogy has seen a new innovation for education every day. We have witnessed the thorough use of ZOOM, Google Meet, etc., for E-learning.
As of now, you might have gotten an idea of what your institute actually needs in order to digitalize. Other EdTech companies in the market are surely not providing everything that is required. Edneed, on the other hand, is a one-stop solution that is providing all the important features that your institute might need.
Edneed is a 360-degree digital solution! We are providing the private domain to initiate the first step towards digitization. Edneed's EMS provides the best-in-class user and learning experience. Apart from these two, we also have the Learning Community as the cherry on top. With all these, we are providing a complete digital solution for institutions under one roof.
Conclusion
With our education management software, institutes can conduct online classes, track attendance, give assignments and also take online tests for a complete evaluation of a student. From eLearning with LMS to microlearning with our learning community, students can learn from any place at any given time. The ability to give learners and educators a flexible platform that performs according to their needs is what Edneed does. Edneed's digital tools fulfill all the needs of an institute that make them stand out from the crowd.