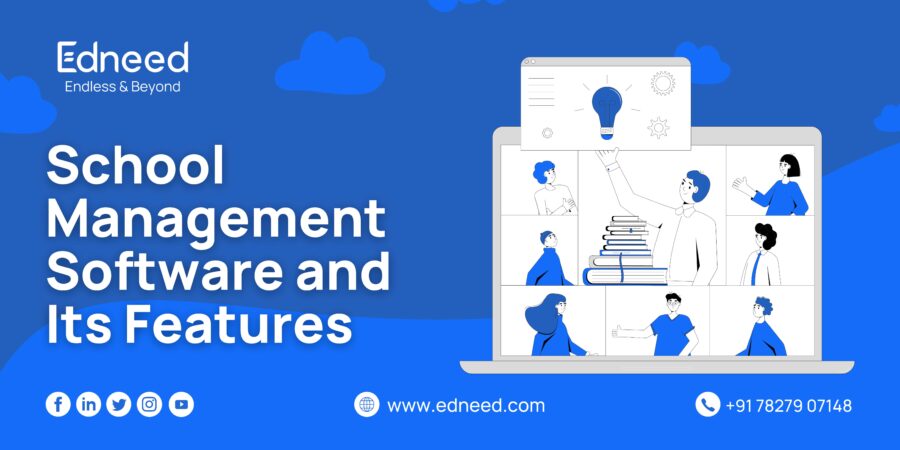 School Management Software And Its Features
School Management Software:
Any software package that facilitates school-related activities by automating a certain set of school-related functions is school management software. Schools use school management software to provide information about students, instructors, etc., to the management of schools, boarding houses, and similar institutions.
Software for school management automates a variety of administrative & non-administrative tasks, such as online admission, online fees management, exams, assessments, teaching-learning schedules, and timetables. So, a school management system has a lot of benefits to increase productivity and efficiency.
Features of School Management Software:
There are four main pillars of School Management Software. Regardless of any detailed listing of features, we can always find a basic set of features designed to accommodate the daily routines of nearly every educational institution.
Let's start by looking at Program Management in its broadest sense:
Online Class Scheduling
This feature provides the ability to schedule classes and manage pre-schedule classes. In this section, Edneed helps the admin to check the timing and assigned teacher of that class. Also, if the teacher is not present, then the admin can appoint a substitute teacher for that subject.
Students' Admission and Record Management:
Either offline or online, having a manager for your institute-related tasks makes all the things function smoothly. It not only eases things but also gives the best quality work. Registering students, allocating them to classes, and enrolling them in classes and courses are integral parts of School Management Software. The information gathered will be used in the long run to monitor and analyze the student's progress until he or she has graduated.
Assessment Management For Students:
The student management system usually includes daily notifications regarding classes, but that's not all. Students, parents, and guardians must also have access to key information like timetables, attendance records, etc. All the specific features essential to providing that information are incorporated into the Student management and Admissions extended feature.
Role Management
School Management Software provides the relevant functionality, to simplify the user experience for all parties, with different information accessible to them on different levels of detail. It has been designed to take the pain out of viewing and using different information.
Role management is specifically designed to ensure that certain roles have access only to the information they are allowed to access, with the intention of improving personal information security at the same time.
Online student portals function as role-based systems that let students view available material and communicate with teachers, coaches, and instructors, as needed.
Benefits of Schools Management software:
Using school management software can be very beneficial in these times.
A simple, automated structure for any type of school: When a new period of school or academic year begins, the classes and courses for that period need to be prepared. Teachers currently in the system as well as students' who qualify for continuation can be added into this new academic period, and will be given notifications regarding their new schedules.
2. Well-organized record keeping: It's useful to manage individual classes as well as keep track of many students and teachers at once. Once a new department, course or class is created. One of the best features is avoiding overbooking teachers or assigning students to several classes at once.
Student and Teacher Management: It is difficult to manage students and staff in educational environments. Daily routines need to be closely monitored and strengthened to reduce mistakes and improve performance. When all educational activities are successful, it ensures happy students, parents, coaches, and teachers.
For Students: It is timesaving to track attendance, progress, assessments, grades, graduation status, financial information, health monitoring, and class schedule. However, subtle automation in these functions will make them more efficient and effective.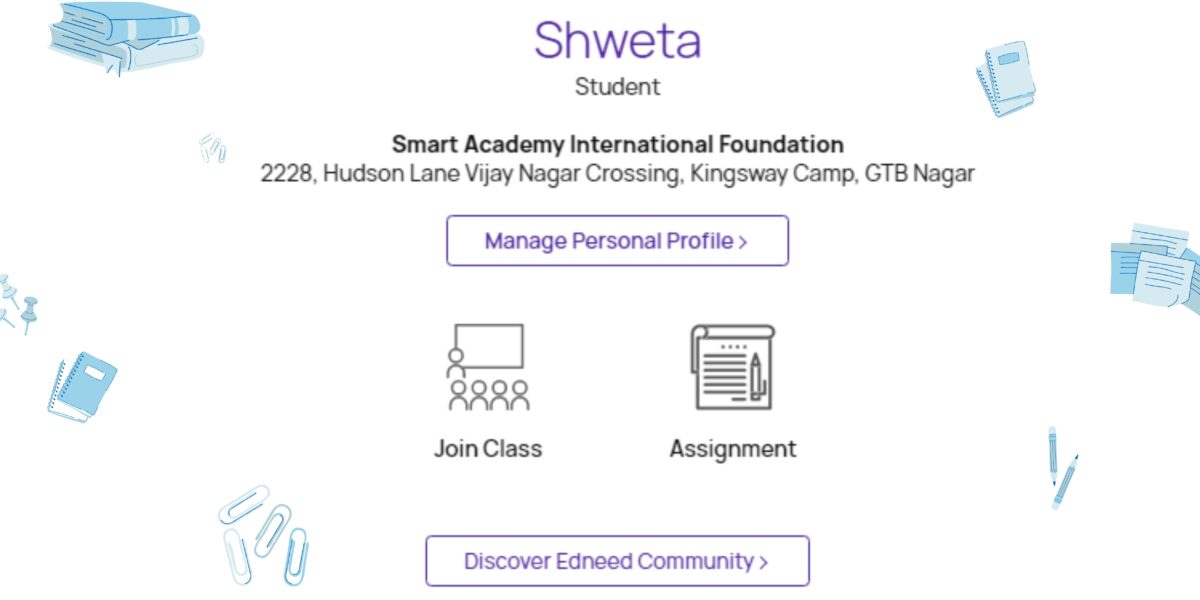 For Teachers or Instructors: An educational institution's best strategy for maximizing performance and streamlining operations is to monitor attendance, progress, assessments, financial information, class schedules, and communication with parents and guardians.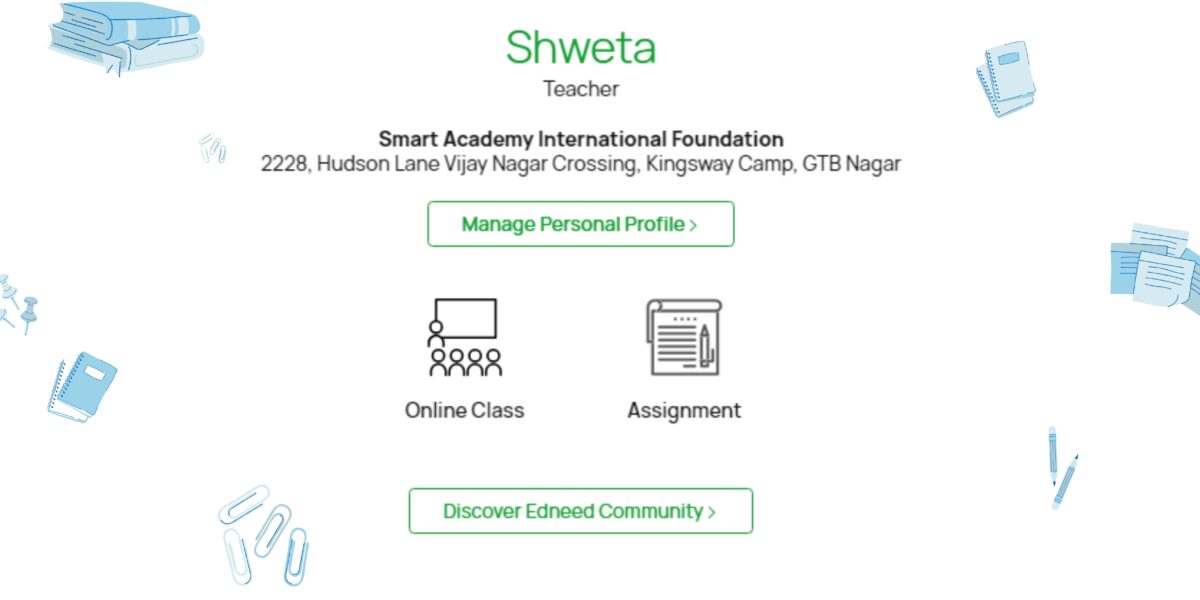 Security: Data security is built using various roles that range from very broad to very specific, along with ISO procedures that may be implemented to ensure security. Cloud computing also leverages advanced security features and complies with data protection regulations. What's even better is that you don't need servers, software, or specialized staff to make sure that everything works as intended. All you need is a computer or a laptop with a web browser and an internet connection. It is this management flexibility that allows you to manage your educational institution from anywhere and anytime.
School Management meant for?
A School Management Software helps many educational institutions easily organize and maintain their structure, curriculum, syllabus, and communications while providing some powerful reporting features to help keep track of all tasks. The School Management Software can help a variety of institutions, from small, privately funded organizations to large, nationally recognized universities, as well as:
● General Educational Institutions
● Cram Schools
● K12 Schools
● Colleges
● Sports Academies
● Music Schools
● Dance Schools
Cost to Educational institutions For Using a School Management System: Different aspects can analyze the cost of educational institutions; Each software providing company offers options for optimizing cost. However, the optimal cost will vary depending on the size of the institution, the rationale should apply to all and careful consideration should be given to the size of the institution.
Software as a Service (SaaS) is now the most popular option for school management software these days. Depending on the number of students to be included in the subscription plan, many vendors scale the pricing.
In India, many software companies ask for an ample amount of money per student/month, whereas Edneed provides all these features for as low as INR 59/student/month.
Conclusion: School management software is a system for managing various aspects of the Institutes. Schools use school management software to provide information about students, instructors, etc., to the management of schools, boarding houses, and similar institutions. It also provides the relevant functionality, to simplify the user experience for all parties, with different information accessible to them on different levels of detail.