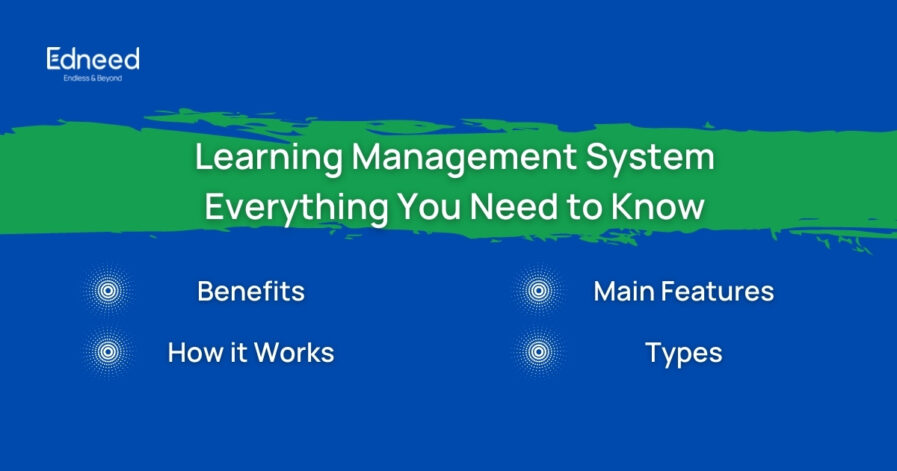 Learning Management System: Everything You Need to Know
About LMS
The eLearning market has been blooming since the day it started. An institution must have a Learning Management System in order to provide eLearning courses. A learning management system is a software that various institutions use to deliver classes and track students' progress. Until recently, hearing the word "classes" made us think of a classroom with a teacher dictating students. This was used to be the traditional way of teaching. As institutes and learners learn the benefits of virtual learning, the eLearning market will continue to grow. In times where connecting online is easier than meeting face-to-face, online learning has become more popular.
Benefits of LMS
Though making the switch from traditional offline training to eLearning seems challenging, the benefits of doing so are worth the effort. However, it will be easier if the right technology is in place.
Types of LMS
Just like any other software, an LMS has various types too. And when one starts looking for LMSs in the market for the institution, they will get plenty of options to choose from.
Though every platform is designed to provide education and training, you'll find that some of them are more suitable for your learning goals or industry than others.
Based on Deployment
An LMS that is hosted over the internet is typically offered as a subscription by a third-party provider. If you want to maintain full control over the eLearning platform, self-hosting may be the best option.
With cloud-based options, you usually get to choose the price, performance, and feature combination that meets your needs. As cloud platforms are typically scalable, you can select a plan that meets your needs today, and upgrade as your needs develop.
LMS platforms that are self-hosted are typically web applications that are licensed and installed on your own server, so they are more secure.
In addition to installing a self-hosted LMS yourself, you will have to back up your data and update the server software, as well as contact the vendor to renew your license. Also, this setup can be altered to fit any special requirements that you may have as well as integrating with your local infrastructure.
You get an LMS environment that's both secure and private, that doesn't share code or resources with anyone else. This gives you the best performance and security possible.
Software as a Service (SaaS) LMS
In a cloud-based LMS, the software is delivered as a service – which means you choose your provider, try a free trial, then choose a pricing plan based on your needs. You can select the LMS software that best suits your needs while avoiding paying for features you will not use. You can rest assured that your LMS vendor will handle data privacy issues and software bugs.
An open-source LMS is a complex system that you need an IT team to maintain and customize. You'll also have to update the system manually. With an open-source LMS, you won't need to pay licensing costs, but you'll be paying for integration and maintenance costs over time.
Base on industry
LMS services are provided based on industry as well. There are currently two types Corporate LMS and Education LMS.
Corporate LMS
Corporate LMSs help businesses train or certify their employees, partners, or clients. This way, they have all their training material, as well as learner data and progress, in one place. In most corporate LMSs, companies can white label the platform, which means removing the vendor's logo and rebranding it with their own.
Most corporate learning management systems offer powerful features to cover various training needs, including Employee training compliance training remote workforce training sales & Customer support training
Education LMS
Learning management systems are created specifically for schools, colleges, or other educational institutions. Students log in to take online classes or read online material and take online tests and teachers can grade students on the same platform.
It does not have any technical requirements, like integration with other tools, but it may require support as not all users are tech-savvy.
How LMS Works
Once you've chosen LMS for your institute, it's time to create the learning environment with the help of the tools. There are a few steps for getting started.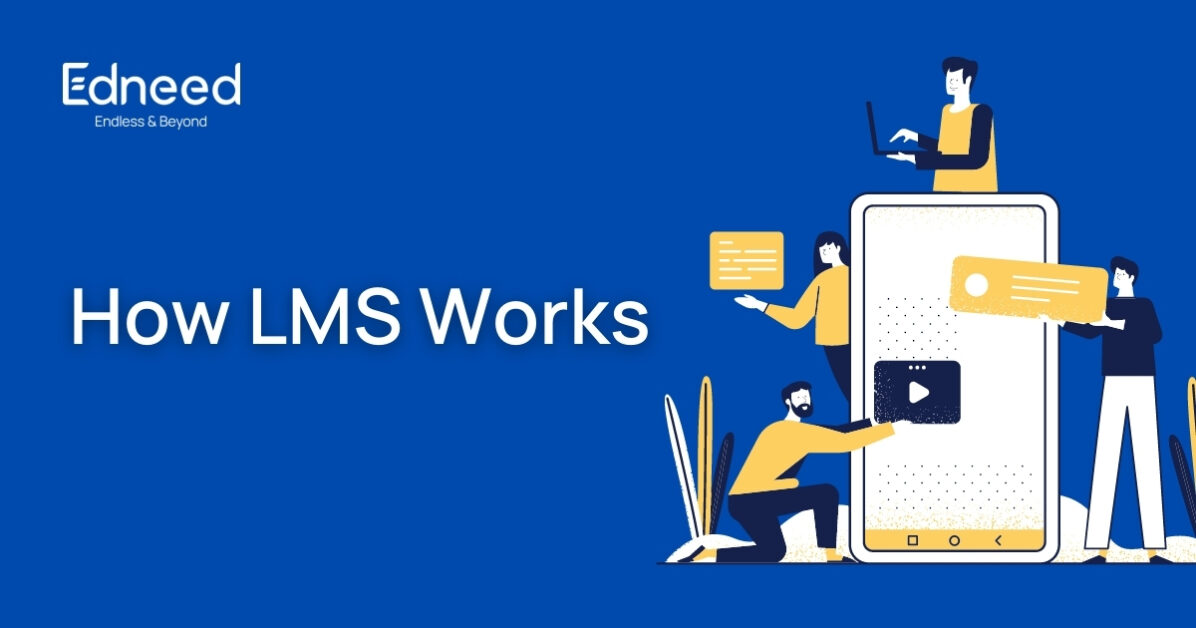 Creating eLearning Courses for Our Institute
For delivering the online content, you'll need to add them to the LMS you're using. You can do this by either creating your course material from scratch or adding existing material like a word file etc. Course material can be added from various sources and in different formats using LMS software.
This involves organizing your eLearning courses. This can be as simple as offering a single course or as complex as offering courses to different departments and groups across your organization. It depends on your needs and your structure.
Then you're ready to deliver your courses to your learners. Your courses might be offered as a paid course for a restricted audience, such as employee training. Or, they may be free to a wide audience.
The "M" in LMS stands for Management. It consists of both managing courses and users. There are 3 types of roles that are pre-defined in an LMS:
1: Administrator
2: Teacher
3: Student
Admin plays the managing role here by adding them to the LMS. Assigning them to the courses. After that, teachers will be able to schedule online classes and students will join the classes. Also, some LMSs offer the ability to create online tests and grade them on the platform itself.
Main Features of the LMS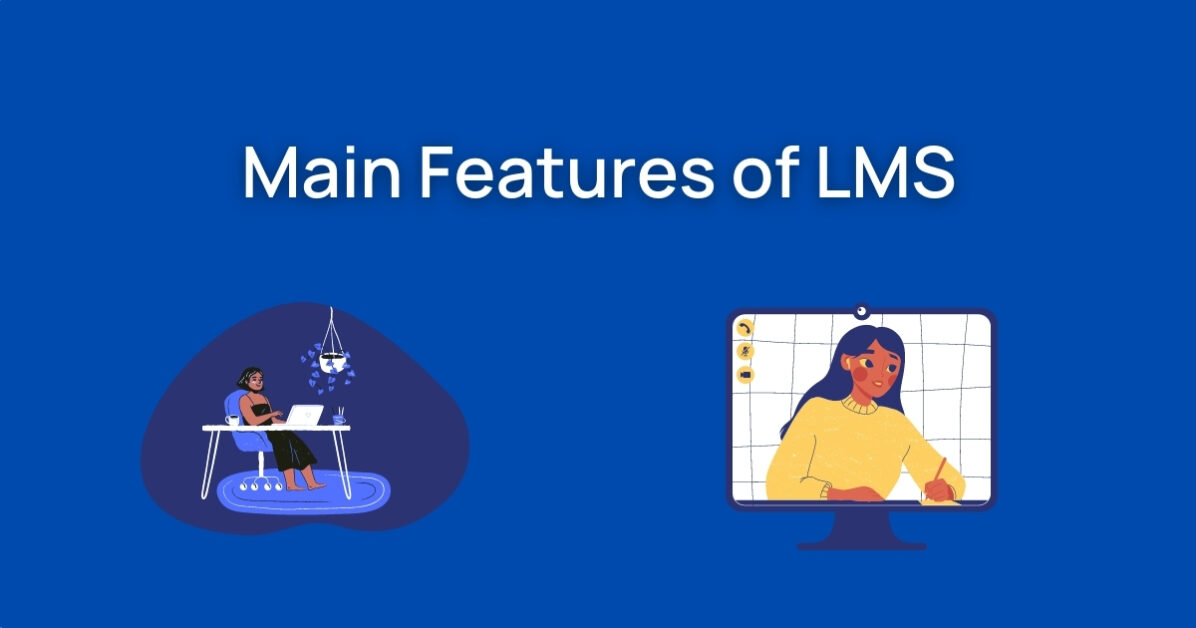 There are some features that an LMS must have to give the best learning experience. I.e.
Customisation of interface
Hosting of webinars and virtual training sessions, allowing multiple students to participate via audio and video
Compatibility with every device etc.
Signs that your institute needs an LMS
When you ask, "Do I need a Learning Management System?", you are probably already aware that your current training method doesn't meet your needs. While the ongoing situations had halted the whole learning process, LMS emerged as a savior.
Using any app may let you conduct online classes, but no record of those classes exists. While using an LMS helps in making the learning process more organized and has records of learners' progress throughout the year. It also helps with time management and tones of other things. Apart from this, if your current LMS does not comply with the institution's needs you certainly need to switch to a better learning management system.
How to choose the best LMS
It's time to put an LMS in your shopping cart now that you know what you can achieve with it. But which one? The short answer is that the right learning management system is a tool that meets your requirements without running you into the ground.
Choose the LMS by prioritizing your needs, i.e. if you don't have your own IT team you should go for a Cloud-based LMS. It is easy to use and provides the best user experience.
Read customer reviews for LMS and the points they mention in the review. You can also read testimonials etc., that can be easily found on the LMS website.
Choose the Best LMS by giving a hands-on try for free. Some LMS vendors provide a trial period. The benefit here is that you can test the product yourself before making a decision on the pricing.
After trying these steps you must've shortlisted only a few LMS platforms available in the market. Identify and pick the one that ticks the most of your top priority boxes.
Why choose Edneed LMS
Edneed is a learning management system that is built for providing the best user experience. In order to digitize educational institutions, Edneed is working towards the very same goal and helps in making the learning process seamless.
There are plenty of reasons to go for Edneed LMS, i.e.
Best in class user-experience
A true "ready to use" product
Budget-friendly
Compatibility with various devices
Ability to customize
For more detailed reviews and testimonials about Edneed visit our website. Or, create an account for free today and see for yourself how Edneed LMS can help you reach your training goals.