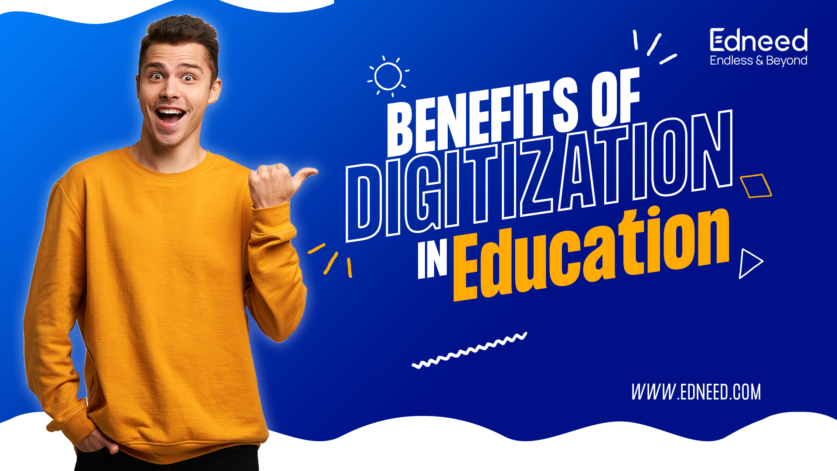 Benefits of Digitization in Education
Digitization in Education is a process that has been implemented over the last decade. It has allowed students to learn faster, more efficiently, and with more flexibility. Students can work on their own at home and get their work done in less time while also staying focused on their studies. This has allowed them to be more independent and have better grades than before.
Personalized help for students
Another benefit of digitization in education is that it allows teachers to give students individualized instruction based on what they need and want to learn about at any given time. This helps them stay engaged with the material they are working on which improves their retention rate as well as their comprehension skills.
Digitally Updated
In addition, digitization in education allows teachers to use technology such as tablets or laptops rather than having students use paper materials for lessons which saves time for both parties involved during class time.
Accountability in Students
Finally, digitization in education allows teachers to provide feedback on student work immediately after it is done instead of waiting until later which helps keep students engaged throughout the day by providing immediate feedback instead of waiting for grades or other forms of evaluation later down the road like parents do today with traditional grading systems used within schools all around America today.
Other advantages of digitization of Education
The benefits of digitization in education doesn't end here, they can be summed up in one word: efficiency. With digitization, educational institutions are able to deliver their services more quickly, more accurately, and with greater efficiency than ever before.
Enhanced Learning Possibilities
These new technologies can help students learn more effectively than before. For example, e-learning platforms often provide students with interactive features such as video lectures and audio recordings of instructors talking about various topics. This type of instruction makes it easier for students to understand complex concepts without having to deal with the difficulties of trying to explain them in person—or even over the phone.
This is especially true for students who live in remote areas that aren't near any large cities. They can now learn the skills they need to be successful without having to travel hundreds of miles every day. This means more people will be able to get an education—and at a lower cost than ever before.