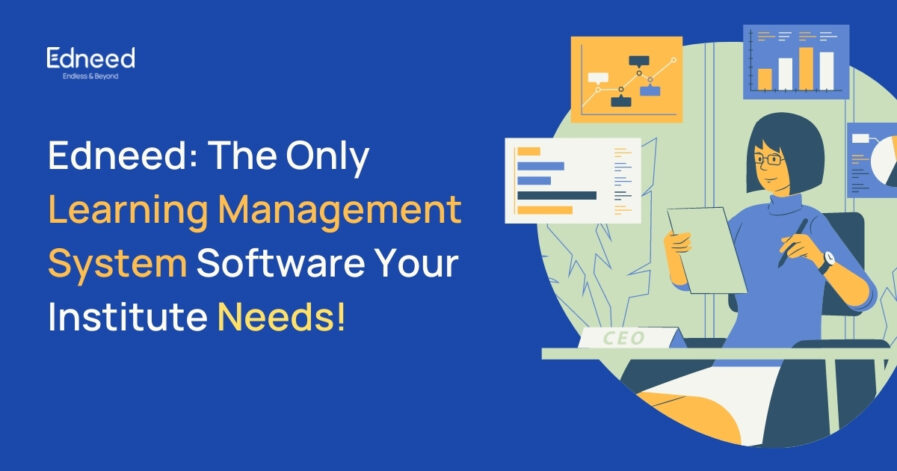 Edneed: The Only Learning Management System Software Your Institute Needs!
Overview
Learning Management Systems (LMS) have been widely adopted by education institutions globally in recent years. Institutes in these tough times need an online presence as well as a management system. Learning management systems have been developed as tools to support teaching and learning. They consist of various features that enable faculty members to share learning materials as well as provide interaction with their students both synchronously and asynchronously. Educators can create and share digital learning materials via the Internet using an LMS as an alternative to traditional face-to-face instruction.
Edneed offers a number of resources for institutes looking to find out more about LMS software on the market. Whether you're a small to midsize school or a university, Edneed has got you covered. After getting started with Edneed and creating the website, the institute admin gets access to make changes to the website. Our super admin panel also allows the admin to add the institute's faculty as well as students. As soon as the admin fills in the details of the faculty or the student Edneed shoots a mail regarding the same.
Why Choose Edneed for Your Institute
As per the current situation, all institutes must have a digital presence. While the NEP 2020 also states that having a basic website is a must for every pedagogical guild. There was a time when creating even a basic website for your institute was used to be hectic work. Creating a website was time-consuming as well as costly. For website creation, various expenses like developers and coders are there. And, after the website is functional, it will need proper maintenance that will require a plenty amount. But now, Edneed has changed the complete scenario. It will not only save your time but an ample amount of money too.
Edneed helps in digitizing any institute and creating an online presence for the institute in 120 seconds. It provides a complete classroom environment for both teachers and students. Getting an LMS is all about the requirements of your institute. If the current LMS you're using is not sufficient enough and you're thinking of going for any other LMS, Edneed is the right place to be.
Creating a Website with Edneed
Edneed is a zero-coding platform where you can create a website for your institute even with minimal technical knowledge. Creating a website will just take 120 seconds on Edneed.
Edneed LMS
Edneed is not just limited to creating a website. Website creation is the very first part of having a digital presence for any institute. Edneed LMS provides the ability for conducting online classes for institutes. It provides a seamless learning experience for students.
Edneed Learning Community
The learning shouldn't be limited to just four walls or an eight-hour class. Nowadays learning has shifted to a completely new and different mode where students can choose to learn at their convenience. Our website has a learning community feature that provides a platform that lets students connect with a global audience and share knowledge. On this platform, users can create their accounts for free and start sharing knowledge.
Why Edneed Learning Management System is Best
Your institution needs a handy, less complicated, and user-friendly Learning management system software. Taking care of the needs of your institute, Edneed LMS has all the necessary features.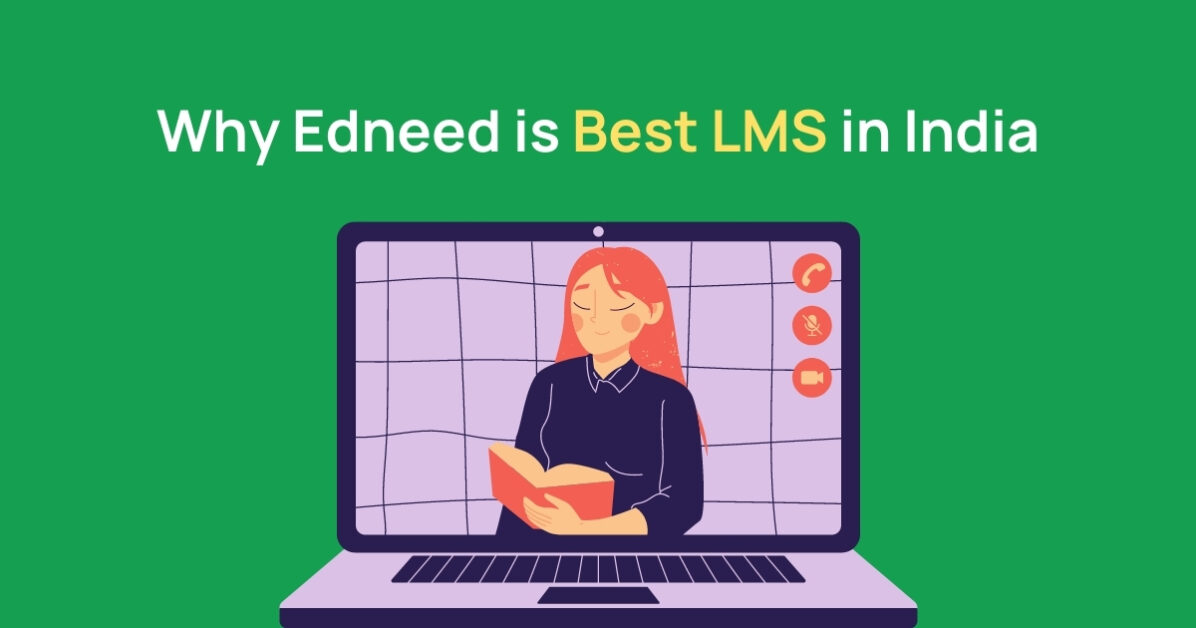 LMS Features
After opting for Edneed learning management system, the institute admin gets a panel from where they can manage the institute website, invite, or assign classes to the institute faculty. From your super admin panel, you can invite 10 people (teachers/students) at a time. And for inviting all your faculty or students you get the bulk invite option. Also, the admin can create courses for which he/she wants to assign teachers.
When the admin sends an invite to the teacher, he/she gets an email notification of the invitation. From the teacher's profile panel, he/she can schedule a class on a specific date and time. Also, the teacher can create an assignment and share it with the students.
Students get an invitation mail that says to create a profile. After that, the student will be notified of every class and assignment scheduled by the teacher. The student can also submit assignments on the platform itself, where they can be graded by the teacher.
Privacy
It is our responsibility to ensure our clients' privacy and we respect their privacy obligations. Edneed meets the requirements of the privacy guidelines. Every account, whether it be a school admin, teacher, or student, with Edneed it is secure like never before.
Conclusion
Edneed provides the best learning management system to make your institute smarter. Edneed has features and services to make it the only software your institute needs. Edneed provides the best online learning experience. It is developed in a way that manages your institute and makes the learning seamless.